Today, SMBs are adopting cloud ERP solutions to ensure their security. They can protect themselves from cybercrime when adopting modern ERP solutions.
Enrich your organization's operations by leveraging ERP security
Life is full of opposites. Hot and cold. Up and down. Good and evil. The last pair of opposites we often struggle with is that something meant for good—such as ERP software—can be used for harm when hosted in a Software as a Service environment.
It is no secret that many valuable data sources are susceptible to cyberattacks. This past year, McKinsey Digital brought attention to a 2019 report co-authored by two respectable research firms in collaboration with the DHSCISA(Department of Homeland Security'sSecurity's Cybersecurity and Infrastructure Security Agency) regarding the cyber threats specifically related to enterprise resource planning (ERP) systems. (CISA/DHS updated the report in April of 2021.)
The report was intended to make people aware of the many cyber threats to ERP systems. More importantly, it highlights the continuous effort by cyber-threat actors to target hosted ERP systems.
Why is it that ERP systems are such a popular target for cybercriminals? The answer is simple: when an ERP system is hosted on the internet, its security level is 300% higher than that of an onsite ERP system.
How can you know that your hosted SaaS ERP solution is secure?
The power of enterprise-level security
The rule of opposites is valid for technology as well. Cloud-based ERP solutions like SAP can help companies counterstrike widespread and damaging cyberattacks. These cloud ERP security capabilities don'tdon't require expensive investments for buying new hardware or expanding security and IT teams.
Cloud-based ERP solutions are hosted in either the vendor's data centre or a third-party data centre, such as AWS and Microsoft Azure. Because their reputations depend on meeting strict standards and ensuring data security for their customers, vendors take their security responsibilities very seriously—performing system maintenance (e.g., regular updates), controlling access to the equipment, protecting against environmental hazards and disasters, and detecting (and preventing) cyberattacks.
Cloud ERP software provides extensive protection against cyber threats, but the benefits of cloud ERP continue beyond there. Here are three more ways a cloud ERP solution can make your business safer.
Reduce operational inefficiencies to secure your business
You can use cloud ERP software to create a central repository for every data your business generates. The software keeps that data synchronized across all departments, so it's always up-to-date and instantly accessible to authorized employees. You use the ERP software'ssoftware's analytical tools to draw fact-based conclusions from this information, which helps you optimize your workflows and procedures by eliminating inefficiencies that could slow your ability to adapt to changes in everyday business processes or respond to malicious cyberattacks.
Improving Security with Expanded Visibility
Cloud ERP software gives you a complete view of your data environment with end-to-end monitoring, exposing vulnerabilities that might otherwise have gone undetected. Real-time alerts and pattern recognition will warn your teams of potential—or actual—breaches so quick action can be taken to prevent and/or contain them.
Empowering Your Team to Combat Cybercrime
Technology is an effective way to combat cybercrime, but one other thing is just as important: educating your employees on cyber security. Your organization is under constant attack, and while the protection provided by an ERP system and its vendor is strong, your team must still be trained to recognize the signs of and respond to a threat.
Our specialists at ERP Advisors Group explain that cybercriminals follow several steps to get past your security measures and into your system. These include:
Testing
Setting up the bait
Using fear and curiosity
Getting inside
Preparing for the attack
Attacking from all sides
Making demands
Implementing the steps outlined above, and keeping your employees informed, will bolster your ERP security protocols. ERP Advisors notes: "Enterprise security needs to happen all the time. It should become a part of the company's culture, who your employees are in and outside the office, and their normal day-to-day activities. Only with constant vigilance do we have a hope to keep our systems safe from attack."
How Acumatica Can Help
Combining efforts with the right cloud ERP system helps your business successfully combat ongoing, devious, and ever-evolving cyberattacks. Acumatica is passionate about protecting your business and offers valuable security measures in addition to using the robust security features of AWS.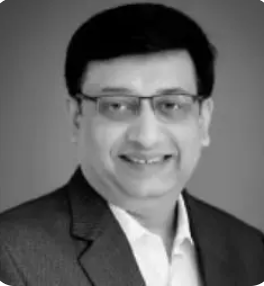 Vijay comes with a vast experience in ERP and enterprise solutions space with about 20 years of experience in various packaged application like Acumatica, SAP, Orion, Salesforce.com, SugarCRM and, SalesLogix.