When people shop for new clothing, they think about the brand, size or colour. Very few consumers are aware of how much work goes into manufacturing apparel. Here are the five basic steps in this process:
Product development
Production planning
The cutting process
Manufacturing and quality control
Delivery
In this fashion industry, each step of the manufacturing process has several parts, and things can go wrong at any stage in the process. For example, supply chain delays are an issue for every industry in a post-pandemic world, and they can delay manufacturing. Quality issues may arise during production when there is a lack of collaboration and communication between different company departments during the product development phase. If workers are not appropriately managed, quality issues will arise as well. Once products are finalized and shipped from manufacturing facilities, inventory management concerns can impede outcomes from getting delivered to market on time.
To overcome these challenges, you need to rely on the right technology. Intelligent production management software tracks every stage of your manufacturing processes and keeps you connected to your customers in real-time. In this article, we'll discuss some of the most common issues faced by businesses like yours and show you how to solve them.
Communication difficulties
Product lifecycle management (PLM) software helps designers and suppliers to collaborate more efficiently during each phase of the product development process. For example, a designer might need pricing on raw linen for a jacket. Because PLM software enables suppliers to access their data, they can quickly provide that information. The designer can then use that data to calculate landed costs if the supplier is overseas.
Integrating your PLM with an industry-specific ERP can streamline communication among clients, stakeholders and accounting at every step of the process. Designers can share Tech Packs in one central location so that everyone involved in the project has accurate, up-to-date data. That means any changes, updates or conversations are documented and easily accessible.
Accountability of workers
Apparel manufacturing is a complex process requiring many different skill sets and tasks to be performed across the same floor. Cutting, sewing, finishing and packaging all occur in a single facility, with QC checks occurring throughout. With no technology-based processes to streamline operations and encourage collaboration, employees are forced to work in silos. It means they don't interact much with each other, which can lead to low morale.
In the modern business climate, where consumers want to know where their clothing is made and if it is safe, apparel manufacturers need a solution that tracks production and defects.
Shop floor control (SFC) provides real-time access to production data throughout your organization. Supervisors can project manufacturing production data onto big screens throughout the plant so that workers and teams can see how they are doing throughout the day. If there are problems with production or a machine breaks down, floor supervisors get notified immediately to address the issue.
With software from SFC, workers use tablets to scan each item as completed, eliminating the need for manual reports. Verifiable data about production status replace manual recording of things completed. Management can keep its promises about production targets and delivery commitments.
Managing inventory
The clothing industry is constantly evolving because consumers demand the latest fashions but also want sustainable manufacturing practices. More than any other industry, apparel manufacturers face unique challenges in keeping up with consumer tastes, which can change daily. While maintaining proper inventory levels is challenging for all manufacturers, it can be tough for apparel makers because they must adapt quickly to changing trends.
Rising energy prices are causing manufacturing costs to increase, increasing the price of finished goods. Because manufacturers often lack affordable alternatives for suppliers or manufacturers, the best option for reducing the impact of these increased prices is to use technology to maintain good supply-chain relationships.
With an apparel enterprise resource planning (ERP) solution, you can eliminate inventory silos between channels and ensure that you achieve the perfect product assortment. It helps you avoid stock-outs, freeing up cash flow because you won't be sitting on excess inventory you cannot sell. By integrating your ERP system with production and financial control (PLM) and supply chain management (SFC) software, you'll be able to track every order from design to distribution in real-time.
Inclusive sizes and diverse options are available.
Inclusive sizing and increased diversity in the fashion industry mean designers must consider many more factors when creating new products for their clients, including body positivity and gender fluidity.
Currently, 68% of American women wear a size 14 or above. This number is predicted to grow with the market for larger-sized clothing. Modern clothing manufacturers must embrace this fact and make inclusive clothing. A PLM can help you pivot to make your successful line that addresses the needs of viable markets.
An agile product lifecycle management (PLM) system addresses cost, size, and execution challenges. Storing all product information on a single collaborative platform empowers your design and development teams to adapt existing styles to include new measures or create unisex crossover designs that would suit anyone. And because the PLM gives you complete visibility into costs at every stage of the design process, it can help you avoid costly mistakes.
Designers and production teams can take advantage of the tools available, such as immediate visibility of information and collaborative communication tools. It can help manufacturers tailor their products more accurately by providing a way to communicate with suppliers in real time about fit or fabric changes. All parties have the same information, so sizing and fit will be consistent across products. It reduces pressure on your design and production teams because it streamlines product development even when introducing different size ranges or gender-neutral items.
Fashion is no exception to how technology changes everything, and the apparel industry has quickly adopted new technologies. Providing better production and inventory management, the right tools have allowed brands to make a broader range of options.
Tayana offers a suite of tailored software solutions designed to meet the most pressing challenges of a broad range of apparel companies. These include tailored ERP and PLM solutions and a wide range of services. Our products and services help your business thrive in today's competitive market.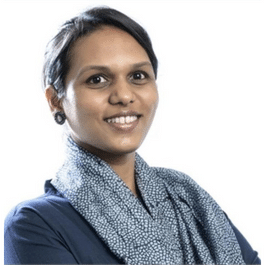 Sangeetha brings 20 years of experience in Information Technology which includes Solution architecting, building micro services, research, and evaluation of business applications, integrating apps.