Companies need to manage their financial resources in the constantly changing business environment. An ERP system can solve many economic challenges by streamlining business processes and reducing costs.
It's clear that no business is immune to financial trouble, but there are ways to help ensure your business remains as stable as possible.
As the competition among businesses continues to increase, managing your company's resources and decisions is vital. Tight budgets make this even more critical. Here are some essential tips to help you keep up with these changes and stay competitive.
With an ERP system, you can pull reports from multiple systems and reconcile them in spreadsheets before you can begin to make sense of the data. This adds complexity and time.
Integrating your business into a single ERP system will help you grow and improve. Once you have financials, sales, purchasing, etc., in one system, you can more easily monitor your performance and make decisions based on more data.
Always make sure your expenses are in line with your income.
When trying to get your finances in order, the most important thing to consider is ensuring your expenses exceed your income.
If your expenses exceed income, you will quickly be in debt. A few things can help ensure your costs align with your payment.
Track your expenses so that you know where your money is going. Then make changes to ensure that your expenditures align with your income.
Create a budget. A budget will help keep you accountable and ensure your spending doesn't exceed your income. Finally, ensure that your spending aligns with what you can afford.
Review your business finances regularly.
Reviewing your finances is critical to things. Review both your income and expenses, as well as your assets and liabilities. If you do this regularly, you'll be able to identify any potential problems early on and take action to correct them.
Setting goals can help you focus on your finances. For example, try keeping your expenses below a certain amount each month or increasing your income by a certain percentage.
It's essential to have a written business plan and stick to it.
We are still determining precisely what the future will bring. Still, if you want your business to succeed, we need a written business plan that accounts for possible changes and allows you to respond quickly and appropriately.
Monitor your cash flow carefully.
It's essential to track your finances to monitor your business's performance. If you notice any discrepancies, take action to correct them as soon as possible.
Consult a financial planner if you're figuring out where to start. A good one can help you get your finances back on track and avoid debt.
These tips will help ensure your business's financial stability and protect you from potential troubles.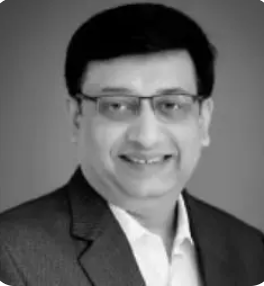 Vijay comes with a vast experience in ERP and enterprise solutions space with about 20 years of experience in various packaged application like Acumatica, SAP, Orion, Salesforce.com, SugarCRM and, SalesLogix.