Acumatica eCommerce integrates with your online store to ensure a great shopper experience and reliable fulfilment.
Congratulations! You've set up your eCommerce website and are ready to open your online doors to customers. If you have not integrated your online store with your ERP, fulfilment and billing will stall, and cash flow will be disrupted. To avoid trouble with a thorough back-office evaluation of new technologies that can help you connect your eCommerce site with your ERP, here are some features to look for in your chosen solution.
Omnichannel is not optional if you want your company to stay competitive
The Acumatica eCommerce edition enables continuity of operations for small and midmarket organizations. This software provides an omnichannel shopping experience, allowing shoppers to purchase in a store, over the phone or online. They expect a seamless transaction with your product or service regardless of their preferred method. 
1. Productivity is an essential aspect of a business. 
Ensuring that the software supports your company's growth is essential when choosing an enterprise management solution. For example, Acumatica's eCommerce edition automatically syncs customer, inventory, sales and shipping data and can accommodate growth.
The Acumatica eCommerce edition enables your team to work remotely and securely if your region has to lock down or you no longer want to require employees to work in an office. It also increases productivity by putting mission-critical information in the hands of the people who need it when they need it, not weeks later or when they return to the office.
2. Functionality 
When choosing an ERP, be sure that it can support the day-to-day accounting functions your business needs. Features to look for include:
Multi-entity management is a strategy that allows an organization to manage more than one entity at a time.
Third-party integrations
Cloud-based ERP systems are an effective combination with customer relationship management software.
Business intelligence has been integrated.
3. Technology is a growing field
Your assessment of the solution should include its synchronization capabilities so that you can automatically exchange product pricing, categories, inventory, images, customers, orders, and more.
The system should also be flexible and customizable, allowing you to meet your specific business requirements. The technology should also be user-friendly so that it's easy for your teams to use.
4. Value is a crucial consideration when you are working to improve your brand
Calculating the value of your back-office system can be difficult. The formula for return on investment compared to your current system can be tricky, but here are some questions to help you identify the actual value of your system:
Will the system be able to accommodate our growth?
Are there multiple deployment options available?
How flexible are the licensing options?
How are we charged for our service? by the number of users we support or the resources consumed?
Acumatica eCommerce edition helps online businesses gain more control over orders and fulfilment, get complete visibility into their performance, simplify workflows, reduce manual-entry errors, enable easy returns and exchanges, and give shoppers real-time order tracking. A personal demonstration is available upon request. 
Tayana Solutions offers full-service software consulting to companies in the process manufacturing industry. The company specializes in eCommerce, vendor portal, and WooCommerce integration and is a Gold Certified Partner for Acumatica.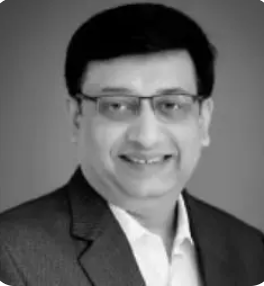 Vijay comes with a vast experience in ERP and enterprise solutions space with about 20 years of experience in various packaged application like Acumatica, SAP, Orion, Salesforce.com, SugarCRM and, SalesLogix.