The spices market is flourishing. Demand for spices has increased since the early days of the influenza pandemic as people have begun preparing more meals at home, and this trend persists in the "new normal" era. Meanwhile, the health benefits of certain ingredients—including ginger and turmeric—have enhanced their appeal, and other exotic flavours worldwide are rising in popularity.  
By 2030, the combined spices and seasonings market is projected to be valued at $57.7 billion, with CAGR growing at a (compound annual growth rate) of 5.6% during that time. This represents a significant opportunity for your spice manufacturing business—but it will require you to overcome some key challenges and optimize your technology.  
To help you prepare your organization for success in the promising future of the global spices market, we will explore three critical operational areas of importance and detail the features of industry-specific enterprise resource planning (ERP) solutions that address these issues. Acumatica should be top of your list when searching for ERP solutions for spice manufacturing.
1. Traceability  
Traceability is a topic of much discussion in the food and beverage industry as regulations evolve, and brand transparency is more important than ever to satisfy the expectations of savvy shoppers. In the spices industry, traceability is even more vital because it allows companies to demonstrate compliance with enforcement agencies and responsibility to their end customers.
ERPs for spice manufacturing include features such as:
Acumatica Food & Beverage ERP's lot and subplot management tools allow you to track goods' movement through your facilities. You can use profile definition functionalities to generate lot numbers according to various elements and capture crucial details like country of origin and production date. 
License plates and serial shipping container codes (SSCC) are two helpful tools for identifying products in your supply chain. License plates can be used with barcodes and product identifiers to streamline your processes, whether you're looking to label bulk spices or seasonings.
Finally, compliance document management tools enable you to track and store all necessary regulatory and financial documents in one place. You can specify which documents apply to each vendor, per item or group. You'll also be able to check the status of pending approvals and attach relevant documents to specific orders—a requirement for ensuring that all your bases are covered.
2. Supply chain management
Consider the complexity of supply chains for spice manufacturers, which often depend on imported goods from around the world. It's crucial to avoid any complicating factors that could disrupt your ability to meet market demand.
ERP systems can help spice manufacturers manage their supply chain.
Acumatica Food & Beverage ERP streamlines the process of managing your supply chain by maintaining all essential details about your suppliers and facilitating the creation of reliable orders. It offers a fast order entry functionality and the implementation of automatic reoccurring charges.  
Our software's customer item catalogue makes it easier for your salespeople to manage incoming orders and ensures that you have the inventory to fulfil your customers' requests. An added advantage of our solution is that email orders are automatically processed—attached Excel spreadsheets are quickly converted to sales orders.
Then, there is production planning functionality in ERP software for spice manufacturing. Using these tools, you can precisely set your supply according to demand and capitalize on earning opportunities without ending up with surplus supplies that go to waste. Sales order lines can be easily compared with available inventory to confirm that you've got the needed materials.  
3. Food Safety and Quality
Consumers demand a high level of product quality and safety, so your brand reputation largely depends on these two factors. Excellent sanitation and strict adherence to acceptable standards will improve your results in these areas. Still, the large combined lots and powdered materials common in the spices segment make additional measures prudent.
ERPs for spice manufacturing should include food safety and quality features.  
Using product specifications in a food and beverage ERP, you can flag all ingredients with allergens or other safety concerns within the interface to minimize your risk of error and help ensure that all necessary declarations are made. By making this information readily available, you will be able to provide shoppers with the information they need while also supporting the needs of customers with health sensitivities.
Acumatica food ERP can help you ensure that all quality checks are performed by controlling the flow of lots based on your predefined criteria. The automated alerts that Acumatica uses in the case of a deviation can be beneficial for identifying and addressing problems before they become more significant issues.
Additionally, ERP systems offer multiple quality control features, including setting triggers for incoming and outgoing orders. Our solution has full mobile tablet functionality, allowing employees to update essential data from the factory floor and attach photos and documents for record-keeping purposes.  
Acumatica Cloud ERP
Acumatica Cloud ERP is a business platform that allows companies of all sizes to streamline their operations. The most flexible enterprise solution for growing small and midmarket businesses, Acumatica enables companies to manage every aspect of their business digitally, from finance and accounting to sales and supply chain management.
Tayana Solutions is a software consulting firm specializing in manufacturing and process industries. We provide Gold Certified VAR services to Acumatica customers, focusing on digital transformation. Please visit TayanaSolutions.com to learn more about our approach to business management software.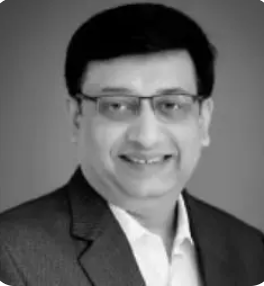 Vijay comes with a vast experience in ERP and enterprise solutions space with about 20 years of experience in various packaged application like Acumatica, SAP, Orion, Salesforce.com, SugarCRM and, SalesLogix.