Acumatica Cloud Enterprise, resource planning software, has become integral to modern business. It provides the tools to track inventory, quality control, productivity, and other crucial aspects of running a company.
Acumatica ERP systems offer many benefits to organizations, but what are the most significant benefits for accounting and financial management departments?
Key Benefits of ERP for accounting and financial management.
Secure data sharing and real-time visibility
When processes are well organized, and resources are used effectively, you can spend more time planning for the future. ERP for finance allows you to analyze data in-depth to find what is best for your organization.
Financial data is confidential and should only be accessed by authorized users. An Acumatica Cloud ERP finance module allows you to safeguard your information and co-author, edit, and manage it according to the access you allow.
The software's multiple reporting options and modules eliminate the need for maintaining spreadsheets and paper files, which are often less secure than digital storage.
You can better track and manage your finances with accounting and financial ERP. 
An ERP financial management software automates the tracking of customer payments, revenue generation, and credit management across your business.
ERP systems also include CRM software to automate reminders and prevent customer complaints.
With the help of automated payment systems and improved tracking capabilities, you can easily manage billing, payments, and revenue.
Finance ERP software helps you track costs and profits, invoice customers, create budgets, and manage investments.
Integrated, automated data across the organization
ERP software gives you immediate access to updated data, better quality information, and a clearer view of your organization.
ERP software makes managing all kinds of information accessible, from generating to consolidating and collecting business processes. The financial management modules can track accounting data with international standards, which means you can use the same framework in multiple languages and currencies.
ERP systems gather financial data from different departments to generate reports such as the general ledger and other financial statements. The integration of every piece of data makes ERP a key component in any modern business.
GAAP-compliant ERP systems provide greater financial control.
Generally, accounting software is not GAAP compliant. A full-fledged ERP solution typically complies with GAAP, the accounting standard adopted by the US Securities and Exchange Commission.
A robust ERP solution, driven by a powerful engine, can help your business produce financial reports that satisfy multiple accounting standards, including GAAP.
What is GAAP Compliant?
GAAP compliance makes the financial reporting process more transparent and standardized. It allows external parties to quickly compare financial statements issued by GAAP-compliant entities, allowing quick and accurate cross-company comparisons.
Conclusion
The benefits of an ERP system for accounting and financial management are numerous. Business owners who use accounting software benefit from the versatility of an ERP system, which encompasses modules for every department, including finance, production, quality, sales, procurement and more.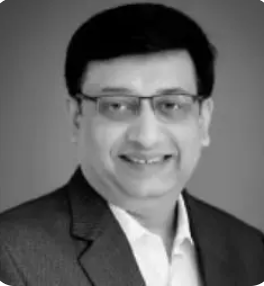 Vijay comes with a vast experience in ERP and enterprise solutions space with about 20 years of experience in various packaged application like Acumatica, SAP, Orion, Salesforce.com, SugarCRM and, SalesLogix.