The frozen food sector is experiencing a sales boom. While this seems contradictory on the surface, industry experts and recent statistics indicate that there's a great deal of truth behind such a statement.
As we move into the era of the "new normal," frozen food sales have continued to grow. Despite its popularity in the early months of the pandemic, demand for frozen foods has increased steadily with each passing year. By 2030, it is expected that the global market for frozen foods will reach $504.4 billion.
Consumers choose frozen foods for several reasons. Frozen foods stay good longer than fresh products, offer greater variety than canned goods, can purchased in bulk at low cost, and often meet the tastes and preferences of today's consumers. Above all else, however, consumers buy them because they are convenient to prepare and keep mess to a minimum.
As a professional in the frozen food industry, you know that operating in this space isn't so simple—there are a number of special considerations which your business must deal with as a result of the nature of your goods. One of these companies is supply chain management, which differs from other product categories in several ways.
Here, we'll look at 3 of most formidable issues associated with frozen food supply chain management and how Acumatica Food & Beverage ERP addresses them.
Challenge 1: Insufficient capacity
As demand for frozen food products rises, manufacturers are coping with a shortage of space at plants. Of course, your organization may not be in the position to rent additional space or open another facility, especially when your items require temperature-controlled storage space.
The market is hot right now, but you must make the most of your capacity and operate as efficiently as possible to take advantage of the opportunities for revenue generation it offers. You can overcome constraints by preparing properly.
Effective production planning and scheduling is essential to ensuring a smooth workflow in any organization.
The best way to address the challenge of limited capacity is to deploy purpose-built technology. Acumatica Food & Beverage ERP offers a production planning function that allows you to balance supply and demand and deploy alerts if changes are made that upset the current balance.
You must also schedule production efficiently to keep operations moving and minimize excess inventory. Our production scheduling module allows you to schedule orders manually or automatically based on product attributes, optimising resource allocation and ensuring timely delivery to customers.
Challenge 2: Logistics are complex.
In the frozen foods industry, companies must keep track of their raw ingredients and finished goods, which can be split across the lines that their brand produces.
In addition to ensuring the availability of adequate space in your storage and staging areas, you must also be able to provide the availability of good labor to move materials into and out of your facilities each day. This is challenging for any individual to accomplish without employing software designed to facilitate the process.
Solution: Automatic Space Calculations and Lot Control
Food & Beverage ERP provides both lot and sublot management tools to help you keep track of what you have, where it's being stored, and how it's being used. Our product specification module captures all food-related information for ingredient declarations and other documentation requirements, while our advanced comments option allows you to relay any information that can't be captured in the system using its default parameters.
Our solution also offers a powerful capability to calculate floor space on an item or vendor/customer level to determine the amount of space needed versus what you have. That way, your outbound sales can proceed smoothly to dispatch without encountering any bottlenecks.
Challenge 3: Food Safety
Food safety is a complex issue across the food and beverage manufacturing field, but it is especially complicated in the frozen food industry because of two factors. First, you have to consider expiration date tracking—you don't want to serve customers spoiled goods; second, you are motivated to fully use the materials you've purchased.
Second, the frozen food industry has a unique challenge in keeping its goods within certain temperature ranges to maintain quality and mitigate the risk of potentially dangerous bacterial growth if thawing occurs. While you may be able to control the temperature of goods while they're still in your facility, this is more difficult when items are in transit along the supply chain.
Solution: Product Expiration Management and Custom Shipping Rules
A fully digital interface and database should be used to capture and monitor expiration dates and freshness windows. Acumatica Food & Beverage ERP has a dedicated expiration management module that lets you define timelines for both raw materials and finished goods, warns users when expiry is approaching and lets them know when products can no longer be used or shipped.
Acumatica Routing & Scheduling allows you to define custom rules for temperature-controlled goods, such as the timeframe for how long a frozen food can stay in a specific truck. This information is factored into plans for creating routes and helps prevent premature thawing and health risks.
Tayana Solutions offers end-to-end software consulting for eCommerce, Vendor Portal, and WooCommerce Integration. The company specializes in Process Manufacturing, offering services to meet the unique demands of that industry. It is a Gold Certified VAR and ISV partner for Acumatica.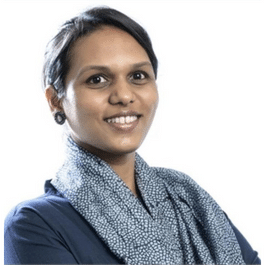 Sangeetha brings 20 years of experience in Information Technology which includes Solution architecting, building micro services, research, and evaluation of business applications, integrating apps.