The nutraceuticals market has expanded rapidly in recent years. Health-conscious consumers' growing interest in the nutritional content of food, beverages and dietary supplements has spurred the industry's sales. Increased demand for nutraceuticals is putting pressure on manufacturers' production capabilities. Many organizations wonder whether now is the ideal time to invest in new technologies; however, choosing an ERP is not a snap decision.  To help you find the right-fit software for your nutraceuticals manufacturing company, here are three key questions to consider in your selection process.  
Manufacturing ERP software or Nutraceutical ERP?
Choosing the right ERP solution for your company isn't always easy, especially when there are so many platforms on the market.  General manufacturing ERP software can deliver tangible benefits, such as increased production efficiency, improved inventory management and process automation. Manufacturers of health foods and supplements commonly choose a dedicated Acumatica ERP system for such products because it provides features that are specific to nutraceuticals.  
These features include:  
Formula management is an essential aspect of precise nutraceutical production. A dedicated nutraceuticals ERP platform enables manufacturers to centrally document revisions to formulas and recipes, automatically calculate ingredient quantities based on batch size and convert units of measurement for accurate production.
Quality control is crucial for the production of Nutraceuticals. A dedicated ERP solution helps manufacturers create workflows and checklists for every product, ensuring they comply with FDA regulations and can document mandatory information such as allergens and nutrition facts.
Traceability To ensure compliance with FDA regulations, manufacturers of nutraceuticals must create detailed records of each batch they produce. An enterprise resource planning (ERP) system provides greater visibility and accountability by assigning lot numbers to enable forward and backward lot traceability from the original supplier to the end shipping destination. This level of insight also supports quick, effective product recalls.
Inventory Management and Supply Chain Nutraceuticals manufacturers can mitigate costs and reduce waste with a supply chain management system that uses an up-to-date database of raw material availability. This system should be implemented with Nutraceutical Enterprise Resource Planning (ERP) software, which enables manufacturers to factor in the shelf life of active ingredients when determining how much inventory to carry at any given time.
Need to decide whether to use on-premise or cloud-based ERP for your Nutraceuticals company
When choosing an enterprise resource planning (ERP) system for your nutraceuticals manufacturing business, you must decide between on-premise and cloud-based solutions.
On-premise software is installed on your premises and must be managed by your IT department. This can be cost-effective at installation time, but upgrades and technical support can become expensive.
Additionally, on-premise ERP software requires employees to be on-site, which may not be practical for many pharmaceutical and nutraceutical manufacturers because research shows that 35% of them find giving remote working employees access to data and systems a challenge.
Cloud-based ERP software can be accessed from multiple locations and devices, enabling greater efficiency in the workplace. This setup reduces costs and ensures every employee can access the same data insights for their job, connecting all departments for a more streamlined workflow.
Are you an established ERP provider or a new market entrant?
When considering a cloud-based enterprise resource planning (ERP) system, choosing an experienced technology partner is essential. 
When investing in an ERP system for your nutraceutical manufacturing business, you should choose a provider with deep expertise to help ensure you get the most from your investment. Newcomers to the ERP market often don't have that level of knowledge and can't help you extract maximum value from your software.
When choosing an enterprise resource planning solution, ask the vendors you're considering about their work in the nutraceutical industry. A company that has been successful in this field can provide examples of its work and references from past or current customers. 
Acumatica nutraceutical software is designed to help companies adapt quickly to industry and consumer changes while maintaining quality control and FDA compliance. Acumatica is specifically designed to meet the needs of nutraceutical manufacturing companies.
Tayana Solutions provides software consulting services in e-commerce, manufacturing, quality, and regulatory reporting and customization. We specialize in integrating Non-conformance Management Software systems into the manufacturing and Nutraceutical industries.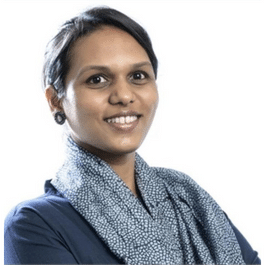 Sangeetha brings 20 years of experience in Information Technology which includes Solution architecting, building micro services, research, and evaluation of business applications, integrating apps.