Acumatica delivers the most advanced and agnostic cloud ERP for agriculture. Due to the nature of the industry, customizations are the key to success. Our cloud-based Ag-specific ERP helps farming businesses around the globe gain agility and efficiency while providing business intelligence and analytics to help them grow profitably. 
Organizations operating in agriculture, food production, and supply chains must comply with a whole range of new legislative requirements and market demands. An ERP system designed specifically for the agriculture industry allows business managers to track and monitor all of these regulatory requirements and constraints. 
How ERP Saves Farmers Time and Money
Demand for higher quality food is driving food demand. 
The global food system has been providing nutritious and safe food to a steadily growing population. In recent years, the demands on agriculture have increased as the demand for healthier and more natural food products increased. By using an ERP, you can keep track of your business and maximize profits by automating management tasks. 
Facility standards must be met.
Regulations on everything from agriculture to seafood traceability to food safety have increased at every level of government in recent decades. In response, many farmers have implemented detailed systems to track their products and ingredients and maintain records, which they can provide to regulatory bodies upon request. In spite of this progress, current climate trends continue to put pressure on Canadian farmers to do even better, including keeping records of their participation in climate-change mitigation activities.
Crop Protection
Proper crop protection is essential when producing higher-quality crops with minimal waste. To maximize yield, farmers apply fertilizer and/or manure and crop protection products. They plan to prevent environmental effects, such as waste runoff or soil erosion, that might damage their farms and the quality of their end product, be it fruits or vegetables.
Supply procurement management:
The agricultural supply chain is complex, and the procurement process is equally challenging. In an industry with increasing competition and resources becoming scarcer, supply chain management and planning can be a competitive advantage. A dedicated ERP system can help you plan for disruption and ensure that your farm continues to operate no matter the circumstances.
Production efficiency is crucial to the business world
Agri-businesses find that it is essential to coordinate their supply chains, employees, equipment, and the seasons in order to be effective and efficient. Research indicates that farmers who make the shift from outdated communication systems to modern technology experience an increase in production, but these advances become increasingly challenging for remote farming communities where communication systems are not as up-to-date. An agriculture enterprise resource planning (ERP) system with cloud capabilities will mean a more efficient growth operation and constant real-time data.
Pressures Relating to Pricing
Changing trade policies, tariffs, and geopolitical gamesmanship have led to an increase in the level of uncertainty for agricultural businesses. Commodity prices have been a challenge in the past 12 months. Use your ERP to monitor your financials and to present future cash flow scenarios right inside your ERP, in real-time. 
ERP systems provide benefits to the modern agricultural industry.
Land & Business Management
Organizations in today's climate need to operate efficiently, with the ability to make rapid adjustments. With a consolidated view of all the data from every corner of your business and supply chain, you have insight into what is happening now and why it is happening. You have visibility into your daily operations and can adjust accordingly, optimizing your logistics, employees, marketing, and financial management.
Compliance and traceability are important.
Consumers want to know they are eating clean and safe food. However, no matter how rigorous quality control is, there is always the possibility that a product will need to be recalled. Regulatory compliance is understandably strict in agriculture because of the need to keep track of an item from production to consumption and pinpoint specific batches for recall.
Embrace all emerging technologies.
Today, agriculture companies rely on technology to help them farm more efficiently. Leading growers and operators are adopting robotic farming, the Internet of Things (IoT), precision agriculture, drones, and digital mapping systems. Before implementing these new technologies on their farms, agriculture companies should seek out a software package that will allow them to capture the insights they gain from these emerging technologies. 
Quality Assurance and Grading
Regardless of the type of agriculture you work with, you have to be meticulous about quality management and grading. Gain the specific tools to make this as seamless as possible through carefully-designed and efficient digital food safety measures and traceability. Be able to define qualification & quality type within a product, manage batches, and create detailed quality documentation so that your product(s) are diligently managed and moderated.
Planning can help you execute long-term business goals.
Consolidation in agriculture is increasing as fewer land managers control large tracts of land. Having an agriculture ERP solution allows you to manage your finances in a manner that brings you a competitive advantage. In addition, cloud-based deployment allows you to scale the number of users and employees without any new IT infrastructure.
Accurate inventory management is key to success in any business.
Inventory management is the backbone of any successful agribusiness. An arsenal of analytical tools, such as the first in first out method of inventory selection and shipping process that lets you track expiration dates, helps you keep track of incoming inventory efficiently and roll out a precise stock-keeping unit counts directly in the field while crops are packaged, help you manage your inventory to ensure optimum yields. 
Are you ready to transform your business? See the following resources for a starting point on the right solution for your organization.
Tayana Solutions provides end-to-end software consulting to Process Manufacturing organizations of all sizes. We specialize in the unique demands of this domain and understand its complex processes: from eCommerce, Production, Quality, Regulatory Reporting to Customization. With over 5 years of experience in software development, we offer a compassionate and reasonable service provider to help you achieve the benefits of digital transformation. Contact us today!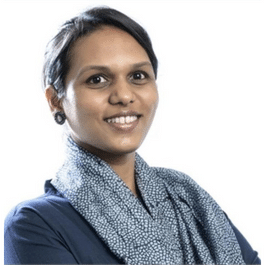 Sangeetha brings 20 years of experience in Information Technology which includes Solution architecting, building micro services, research, and evaluation of business applications, integrating apps.