The pharmaceutical industry is undergoing an increasing amount of scrutiny from regulatory agencies in the US and abroad. This scrutiny covers a wide variety of areas, including sales and marketing practices; government drug price reporting; privacy concerns relating to patient and/or customer health information; clinical operations; post-marketing drug safety reporting; and concerns with regard to manufacturing quality control.
In recent years, corporations have been aggressively investigated and prosecuted for violations of the Foreign Corrupt Practices Act. This has resulted in significant financial judgments and criminal convictions. In response to these investigations and prosecutions, many companies are implementing robust enterprise-wide compliance management programs to reduce their risk of violating the act, enhance their internal controls, and ensure their compliance.
The industry's regulators (both in the US and globally) have also provided guidance that enables rapid innovation and potential cost savings in manufacturing operations. A thorough understanding of the new guidance (e.g., the FDA's Process Analytical Technology initiative or "PAT") and a commitment to embed it in the way pharmaceutical companies work can bring competitive advantage and ensure that they are prepared for the future.
Companies that manufacture drugs, diagnostics, and biotechnology products must comply with numerous laws, including the Food and Drug Administration's (FDA's) Good Manufacturing Practices (GMPs), the Occupational Safety and Health Administration's (OSHA's) Hazard Communication Standard (HCS), the Environmental Protection Agency's (EPA's) Waste Management Requirements for Biomedical Laboratories and the Federal Proceeding Against Healthcare Firms Law.
Many corporate executives believe that the SEC's Section 404 compliance rules were created to simply inspect their books. However, close scrutiny of the statute shows that these executives are only partially correct.
Continued regulatory scrutiny and enforcement actions are anticipated, given the increasing volume of drugs sold to both state and federal governmental entities, especially with the implementation of the Medicare drug benefit. The industry should move beyond crisis management approaches to regulatory compliance by implementing a comprehensive strategic approach that establishes effective compliance strategies throughout an organization.
Tayana can help you reach your Pharma Process Manufacturing goals.
Tayana Solutions Private Ltd. provides customized client-specific solutions in the area of regulatory compliance for pharmaceutical and healthcare products companies. The company's portfolio of services includes capabilities around developing compliance programs in sales and marketing—including capabilities related to sample management and government price reporting—as well as capabilities around the implementation of Good Clinical Practices.
About Acu Process Manufacturing to manage compliance – in Pharma Process Manufacturing Industry
Acumatica's XRP Platform is a flexible architecture for developing applications, and it uses the best cloud and mobile technologies available. Tayana is an ISV partner of Acumatica, and it has built an extension to Acumatica, called Acu Process Manufacturing Suite. This process manufacturing software extension has very complex and comprehensive features specific to the manufacturing industry. Tayana has extended Acumatica's Inventory Module to suit the process manufacturing industry while leveraging the powerful Accounting, Sales & Purchases capabilities of Acumatica.
Connect now for a complete demo on compliance with cloud ERP or Process Manufacturing Software solutions. Connect Now: https://www.tayanasolutions.com/contact-us/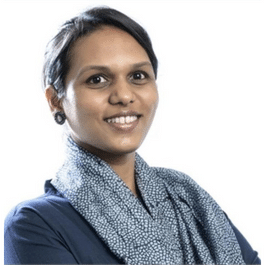 Sangeetha brings 20 years of experience in Information Technology which includes Solution architecting, building micro services, research, and evaluation of business applications, integrating apps.