Do you have a bakery manufacturing business? Are you searching for an ERP solution to manage your Bakery? Acumatica cloud ERP offers features that can help with your bakery management.
Food and baked goods manufacturers and businesses must deal with unique and challenging business pressures. A specialized ERP solution is necessary to fulfil high-variable, multi-stage equipment task orders in food processing plants.
Bakers today face several unique pressures. Consumers expect consistency in taste and quality regarding cookies, cakes, pastries, bread, biscuits, and other delectable treats. These expectations are formed not only by supermarkets but also by small street bakeries. 
Baking is a complex process that requires great skill. Bakers must maintain proper moisture levels in their products. And also tenderness, softness, spongy texture, flaky crumbs, and beautiful decoration.
Volatile commodity and freight costs also complicate the management of gross margins, even in the best of circumstances.
ERP systems for the bakery industry have proven to be a recipe for success. ERP also helps manufacturers balance consistent quality products and profitable operations.
These systems automate end-to-end supply chain operations. At the same time, empowering manufacturers to gain greater control over their businesses and make quick profits.
Essential Features of Bakery Manufacturing Software
When making bakery products, it is essential to follow the recipe strictly. The right formula recipe will ensure that your food is consistent, tasty and nutritious.
Formulation management for Bakery Manufacturers
Companies can better manage their raw material purchases by focusing on their formulations.
Process manufacturers can use ERP software to keep track of the raw materials. As they have on hand and the quantity needed to meet sales forecasts. It allows them to continuously order raw materials to meet expected production requirements without manual intervention. 
Formulations that require potency adjustments can also become much easier to manage. And the company can now track raw inputs directly back to each supplier.
The supplier is not only notified of the need to adjust the formula's potency. And they can also deal with cancellations and returns much more quickly, lowering company costs.
Innovative production strategies can be enabled.
Configure-to-order, assemble-to-order, and make-to-stock abilities are vital to any machinery manufacturer, especially for food or bakery equipment manufacturers.
An ERP system should allow for both push and pull production control mechanisms to control the output of these types of products.
Suppose you feel that the time your engineers spend taking designs into MRP-ready BOMs would be better spent on something else. And you may want to consider an ERP solution.
Compliance Management
Compliance with the Food and Drug Administration (FDA) and other constantly changing global regulations is critical for bakery manufacturers.
Fortunately, bakery ERP software can help with this. The software can assist manufacturers in gaining more robust control over material movement from raw ingredients to finished goods. And also remaining prepared to meet food safety and compliance regulations.
Furthermore, bakery ERP software supports physical and nutritional property analysis, product attributes, and allergens to support various certifications. 
Right Cost Analysis in Bakery Business
The ERP software for the bakery industry allows manufacturers to identify cross-sell and up-sell opportunities. It removes the guesswork from tracking and analyzing accurate material, labour, and other costs incurred in each production batch.
Past-due expenses are tracked, as well as the complete historical record of customers, which aids manufacturers in identifying cross-sell and up-sell opportunities.
Assured Quality Control in Bakery Manufacturing Process
Bakers must ensure their products are safe and high-quality to gain customers' trust and avoid liability claims. A bakery management ERP system is the most helpful way to do this. 
Its built-in quality control module lets you define and apply tests at various supply chain stages and record results. And also allow processes to proceed only after passing the respective tests.
Effortless Inventory Management
Bakery manufacturers face the challenge of having a large amount of perishable inventory. Thanks to bakery ERP software that supports lean inventory and careful production planning. Now they can handle unit-of-measurement conversions and calculate lot strength. 
An ideal bakery manufacturing ERP software should also support inventory tracking, shop floor scheduling and MRP functions to optimize raw material purchasing. This will help avoid long-lead inventory shortages or excess inventory wastage.
Acumatica ERP for Bakery is a comprehensive business management solution designed with the needs of your industry in mind.
Contact us to learn how it can help you improve manufacturing processes. And meet production demands while controlling the costs of Bakery Management.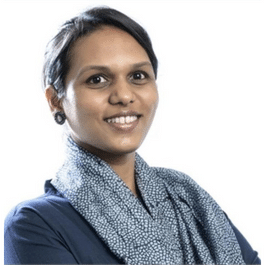 Sangeetha brings 20 years of experience in Information Technology which includes Solution architecting, building micro services, research, and evaluation of business applications, integrating apps.