Do you want to see your business at the next level? Then read about the eight key features you should consider when evaluating enterprise resource planning (ERP) software.
This software is one of the leading ERP software today because of how it adapts and scales your business. Using Acumatica Cloud ERP ensures ease of use and efficiency since every aspect of your business is under one platform, saving you time and money. Perhaps most users find it unique because Acumatica Cloud ERP is a software-as-a-service (SaaS). Acumatica cloud ERP offers industry-specific ERP solutions. Acumatica is the first enterprise resource planning (ERP) solution crafted to meet the needs of your business. Acumatica's features streamline operations and help you improve performance.
8 Reasons to Consider Acumatica Cloud ERP for Your Business. Acumatica Cloud ERP is ideal for organizations that demand high-quality business software and flexible deployment options. Here are eight reasons to consider Acumatica.
A mobile application-packed cloud software
Acumatica Cloud ERP is cloud-based so that you can connect to the cloud anywhere there is internet activity. This ERP is accessible on all portable devices, including laptops, smartphones, and tablets.
Acumatica mobile app makes it easy to access your business and make the changes in real-time. The mobile app has all the features of a full-fledged desktop application, but you can also use it on your phone or tablet. Acumatica Cloud ERP has multiple backups that are automatically run every day, ensuring that your data will always be safe from loss or corruption.
User-friendly interface & Personalized Dashboards
ERP software solutions make the software highly complex and challenging to use. It understands that simple works. This ERP dashboard is easy to navigate, making the implementation process less hassle. It allows customization of its interface. This will enable users to personalize their specific interface to see and monitor only the valuable information, such as Key Performance Indicators (KPIs). The users have complete control over what they see on their screens, which helps them focus on the most critical data.
Business intelligence and business event management.
It enables the automation of reminders and communications. The system is configured so that the software automatically sends out messages and reminders when certain conditions are met. User-defined thresholds trigger these reminders. The benefits of this automation is that it saves time for your business, reduces stress on your employees, and can alert you to problems before they become serious.
Multiple Verticals Management
Acumatica Cloud ERP centralizes business data into a single computerized database updated in real-time, ensuring that all company departments access the most up-to-date information. Acumatica Cloud ERP benefits all business departments by managing the various verticals of business operations, including Manufacturing, Distribution, and Field service.
Open Platform
Acumatica Cloud ERP is an open system, meaning it can be integrated easily with business software suits companies are already using. E-commerce companies can benefit from the powerful integrations, making Acumatica a popular shopping cart platform.
it provides global business support
Companies that do business internationally can benefit from implementing and using Acumatica Cloud ERP. Acumatica Cloud ERP offers multi-currency capabilities, streamlining business transactions worldwide.
Unique, Feature-Based Pricing Model
One major complaint about other ERP software is licensed per user. Because companies try to save money by limiting the number of users who have access to the software, they limit the benefits that can be realized from using the software. Unlike other enterprise resource planning (ERP) solutions, Acumatica Cloud ERP software is licensed based on features and the amount of data processed. This pricing model encourages companies to use Acumatica Cloud ERP across their entire organization, maximizing the benefits they can realize from implementing this software.
Cloud-Based
Companies considering a traditional, on-premises ERP software solution must make a substantial investment in IT infrastructure. This means purchasing enterprise-grade servers and networking equipment. Ongoing costs include the cost of maintaining this equipment. It does not require companies to purchase or maintain any IT equipment. Acumatica Cloud ERP is supported by highly trained and experienced engineers in the system's operation. This means that companies can be confident that their data is always safe, secure, and accessible.
How does Acumatica ERP software allow you to scale your business?
The wide range of enterprise resource planning (ERP) software available makes it difficult to find one that will benefit your business. Acumatica ERP provides a flexible solution, however. For more information about Acumatica and how it can benefit your business, contact an expert today! Acumatica ERP software delivers industry-specific solutions for businesses in any vertical.
At Tayana Solutions, we specialize in enterprise resource planning (ERP) software. Our team of ERP software consultants can help you learn more about your options for ERP software and find the right cloud-based solution for your business needs.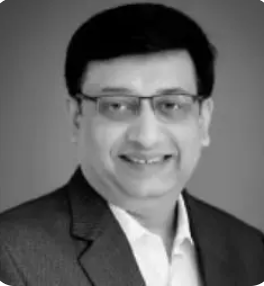 Vijay comes with a vast experience in ERP and enterprise solutions space with about 20 years of experience in various packaged application like Acumatica, SAP, Orion, Salesforce.com, SugarCRM and, SalesLogix.