The goal of enterprise resource planning (ERP) software is to improve the efficiency and consistency of corporate processes. Surprisingly, the same may be for enterprise mobility and the need for a postmodern ERP strategy.
Enabling remote access to ERP software is becoming progressively vital for maintaining or boosting productivity and employee efficiency. A rising number of employees travel and require off-premise engagement with the organization's ERP system.  
Healthcare practitioners, for example, may need to contact an ERP system to collect information at the time of care. Similarly, field service representatives may require remote access support to acquire revised assigned tasks and input cash receipts while on the road.
Putting new technology to work for your business
In light of these changes, businesses must discover ways of increasing ERP systems' reach to users – anywhere, anytime, and across any device. This can be done by accessing business-critical apps via industry-standard Web browsers without jeopardizing security and IT management. Using Acumatica cloud ERP is one of the facilitators for achieving the benefits and potential of mobile, remote access while addressing the challenges head-on.
The ease of use and excellent customer experience of Acumatica set it apart from competing ERP packages. Most ERP systems (especially those created before 2000) require a traditional desktop interface. This is because the forms and windows include a large amount of data that is difficult to see on a small screen. 
Acumatica provides well-designed and presented full-size desktop windows. They specialize in automatically shrinking any frame or form to fit perfectly on a mobile device.
Balancing remote access with ERP solutions
When it comes to ERP delivery systems that support remote access and BYOD efforts, businesses must balance addressing end-user expectations and avoiding overburdening their IT department and budget. When it comes to ERP systems, there can be many criteria that contradict one another.
Sharing information to employees with remote access over the Web, for example, might increase quality and agility. Still, it can also raise security problems that do not apply to individuals operating only within the organization's firewall.
IT organizations face several issues in enabling employees to operate with a wide range of endpoint devices. This can be both within and outside the office:
Security – Linked smart devices present risks and are more complex to secure than devices that operate only behind the firewall.
Accountability – In the face of various device types working in and around the firewall, conformity can be brutal for enterprises that must adhere to federal or other requirements or standards.
Management – Handling a range of exciting gadgets and indigenous clients rather than a standard-issue device equipped with the essential software can soon become an IT and Service headache. IT must manage and handle organization-wide software upgrades across all endpoint devices. It is necessary to equip such devices with the appropriate software like Virtual Assistant Support.
Overhead for BYOD – Time is cash. Providing, maintaining, upgrading, assuring compliance, administering, and securing many different personal devices is a substantial cost to a business.
Requirements for complete problem solving
Employees need the following to maximize productivity when using an ERP system:
Access to the whole ERP system, along with all interfaces, modifications, and third-party add-ins, without interruption.
The system works with nearly any device like Amazon Alexa for business skills, Windows PCs, Macs, Linux, iPads/iPhones, Android smartphones, Google Chromebooks, etc.
Even on a sluggish, low bandwidth link, you can expect fast, seamless service at any time and in any location.
They must have accessibility to available resources such as the client device's operating system, clipboard, and printer.
Benefits of adopting ERP software for remote access
Regardless of the organizational structure, businesses must concentrate on all business areas. They must empower themselves and their team with proper tools to translate data into actionable knowledge to expand today. Here is where the ERP system comes in.
It is a set of integrated software that provides management with reliable data on every business component. It aids in decision-making and allows enterprises to efficiently access, analyze, understand, and execute the essential tasks of each department daily.
Informed decision-making
Because an ERP system integrates all company management tasks, it reduces data inconsistency that would otherwise exist. As a result, a sound ERP system offers management accurate, consistent, and real-time business data all from a distance. This assists them in making the best decisions possible. It also improves management's control over the company's activities.
Enhance mobility and effectiveness
The ERP system helps firms enhance the effectiveness of business operations across the organization by unifying the essential business processes into a single program. It records activities, procedures, and techniques and follows the system's openness to the letter. Furthermore, centralized knowledge and a lower risk of a human error lead to increased corporate productivity.
Reduce operating costs
An ERP system can help you save money by avoiding past delays or effort duplication. For example, a corporation may use one form of software to compute sales while utilizing another software to generate financial reports. An ERP system combines the two actions, which use the same information to provide a financial statement when the company determines the total revenue.  
One advantage of integrating these disparate processes is that the same data goes reliably from each division. This results in fewer errors and better business choices.
Bottom line
Access to corporate resources is more vital than ever before for improving staff productivity and efficiency. IT resource delivery and management, including ERP technology, must be rethought by businesses. They must figure out how to make ERP systems accessible to users "anywhere, anytime, and on any device." while also assisting companies in getting more value from their IT investments in enterprise systems.
Overall, a comprehensive ERP system is a powerful resource for better corporate management. Companies can speed up decision-making, streamline operations, and cut costs with the right ERP system and machine learning ERP software with the best integration. It also improves managerial control over corporate functions and protects firm data.
It could accomplish this by leveraging Acumatica Cloud ERP, allowing employees to access business-critical resources via industry-standard Internet browsers without jeopardizing security or IT control.
Tayana Solutions can assist you with the company's business innovation with Acumatica and MYOB. Furthermore, it helps implement ERP or bespoke alternatives, customize or modify business procedures, and provide L1 or L2 user assistance. Please visit www.tayanasolutions.com for more information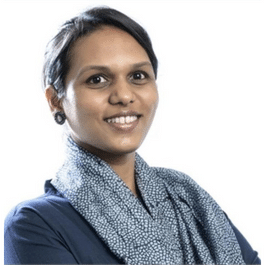 Sangeetha brings 20 years of experience in Information Technology which includes Solution architecting, building micro services, research, and evaluation of business applications, integrating apps.