To improve their e-commerce capabilities and reach, many companies are modernizing their ERP systems by implementing more robust e-commerce features and integrating them with their existing ERP systems. These enhancements can transform an organization's existing ERP system into a more multi-faceted tool.
In this article, we will learn how ERP and eCommerce are related and tips for selecting an eCommerce solution. What eCommerce functionality can be integrated with your ERP system? 
Enterprise software vendors offer a variety of applications that eCommerce businesses can use. An eCommerce platform is another option for you to consider, although this may be limited unless you integrate it with your ERP. Prioritizing which ERP e-commerce features to use depends on your business needs. 
CRM
CRM software is designed to help eCommerce retailers track and manage all customer interactions, from initial purchases to long-term relationships. It allows businesses to provide more personalized and targeted customer service, increasing customer satisfaction and higher retailer retention rates.
A Customer Relationship Management (CRM) system gives e-commerce companies a wealth of information about their customers' behaviours, preferences, and interests. It provides a 360-degree view of buying habits, search inquiries, etc.
Finance
Financial management and accounting tools are critical components of most ERP software since accurate, up-to-date financial data is essential for enterprise decision-making. 
Retailers must centralize their processes and develop effective planning models to anticipate critical reorders and delivery lead times. Access to financial data helps them determine which vendors they should work with or which customers hold a balance on their accounts.
As a result, retailers already use accounting software to help them keep up with the financial side of running their companies. However, it's wise to integrate this functionality with an ERP platform if this is the case. This way, info can be shared across departments with ease.
Inventory Management
As retailers deal with the effects of a post-pandemic economy, inventory issues are among the most prominent of their concerns. Even top names in the industry have encountered problems with excess inventory.
Online businesses have a more significant number of products available than brick-and-mortar companies. It can lead to mistakes during the ordering process if procedures aren't carefully followed.
From a functionality standpoint, order management is the two most essential functions for an eCommerce owner. They need to be able to fulfil orders as soon as a buyer purchases an item from their website. It can be achieved by having complete visibility into their inventory levels.
In today's competitive marketplace, speed is essential. Businesses that can quickly complete and ship orders have a distinct advantage over those companies with inefficient processes.
Shipping and distribution
Drop shipping is a business model in which an online retailer first sells a product and then purchases that same product from a third-party vendor. The vendor is then responsible for shipping the item to the buyer.
Over the past few years, retailers have turned to just-in-time inventory management as an alternative to traditional inventory management. This strategy allows them to offer a variety of items to customers without needing a giant warehouse.
By integrating ERP and e-commerce capabilities, organizations can improve their supply chain processes. ERP provides visibility into current inventory levels, allowing companies to track shipments and ensure prompt delivery and customer satisfaction.
When choosing an eCommerce system, consider the following points.
If you already have an enterprise resource planning (ERP) system but want a reliable e-commerce system to extend the existing e-commerce-related features of your ERP, ask about the following areas when you meet with each vendor.
1. Scalability
While selecting enterprise resource planning (ERP) software, our ERP consulting services focus on scalability. It is because the solution you select should be able to grow as your business grows. Your eCommerce software should have similar capabilities. 
Retailers are turning to software-as-a-service (SaaS) eCommerce solutions because these platforms offer subscription-based pricing and allow you to purchase a base package when you are just starting. And you can upgrade to more enhanced features as your business grows.
For example, you might decide to allow customers to track the shipping status of their orders. This feature can be added to a scalable eCommerce solution with minimal effort and expense, freeing you to concentrate on growing your business.
2. Accessibility and Usefulness
Customers will access your eCommerce site using a variety of devices. The user interface should be consistent across all platforms.
You may want to test the user interface yourself before releasing it. You can also access a demo version, which can be tested on various devices to ensure that all features and functions operate as intended.
3. Payment processing
E-commerce systems rarely process payments at checkout. Most come with out-of-the-box payment gateways that connect your system to a major credit card company.
While most e-commerce solutions offer this feature, not all do. Ask your vendor about the payment gateways it offers. While they may be a little more expensive to implement, it's usually more costly to build a custom payment connector for each payment method you want to accept.
4. Capable of working with multiple channels
If you sell goods through e-commerce, retail stores, or social media, you need a single software solution that can handle all your sales and marketing activities.
When you evaluate systems, ask about their multi-channel capabilities, especially if you intend to integrate them with ERP functionality. Designs should allow you to look up inventory, recall orders, and edit capabilities across channels.
Learn more about how ERP and eCommerce complement each other.
By integrating an ERP solution with eCommerce capabilities, retailers can elevate their operations and comprehensively understand their business.
Ecommerce systems allow retailers to sell products online, process payments and accept orders. ERP systems provide additional capabilities that aren't available in many eCommerce solutions, including communication between departments, inventory management, supply chain management and more.
Acumatica Cloud ERP is the connected business platform empowering businesses to transform by putting customer success at the heart of their operations. Acumatica helps digitally resilient companies grow by providing flexible technology that can be adapted to a rapidly changing business environment.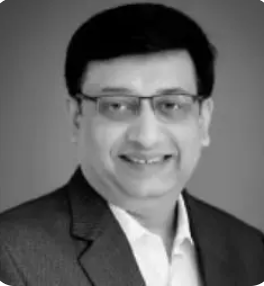 Vijay comes with a vast experience in ERP and enterprise solutions space with about 20 years of experience in various packaged application like Acumatica, SAP, Orion, Salesforce.com, SugarCRM and, SalesLogix.