While the food and beverage industries are frequently grouped and referred to as a singular whole, you know as a beverage manufacturing professional that your sector is distinct and has particular considerations. Your processes are highly specialized for the items you produce, and you need functionalities designed for the tasks that are critical to your operations.
Enterprise resource planning (ERP) solutions have become widely accepted as the best means for managing all departments and the many critical day-to-day procedures through one powerful platform. However, assuming that just any offering on the market will cover your requirements would be a mistake. Only dedicated beverage ERP software will get the job done in your circumstances.
In this post, we'll look at some of the ways a sector-specific ERP system tailors standard features to the unique nature of beverages, as well as the purpose-built tools that help businesses like yours tackle beverage-specific challenges.
General ERP Features, Tailored to Beverage Businesses
While most food and beverage ERP solutions come with a host of essential features regardless of your business's sector, nuances within the beverage industry require additional accommodations to achieve the level of control you need. Here are four critical functions in beverage ERP software and how they're especially suited for the segment.
Recipe and Formula Management
Beverage companies often produce a wide range of varieties, and each has a particular recipe that makes it look and taste just right. Your customers want to know that every time they buy one of your drinks, it will meet their expectations.
ERP system's recipe and formula management features are built to meet this need. Still, greater detail and granularity is sometimes necessary for the beverage sector, mainly as new premium offerings grow in popularity and you explore ways to capitalize on the opportunity they represent. That's why advanced solutions—like Tayana's beverage ERP—let you dial in the ingredients and amounts with absolute precision, repeatedly ensuring the same great customer experiences.
Compliance
With food and beverage safety a hot topic and regulatory bodies increasing the stringency of their standards, assuring the compliance of your operations and products is more important than ever. Most ERP solutions will come with some level of compliance execution. Still, working in beverages, you must ensure you're prepared to meet the specific requirements to which your products are subject.
This is especially true for organizations that produce alcoholic beverages, as they are regulated more strictly in their packaging, labelling, and volumes—and in the U.S., there are additional requirements put in place by the Alcohol and Tobacco Tax and Trade Bureau. Sector-specific beverage ERP software facilitates the consolidation of all necessary regulatory and financial compliance documents, streamlining the process and ensuring reliable results.
Traceability
Maintaining total bi-directional traceability of your materials and finished goods is crucial for food and beverage safety, especially when identifying contaminations and avoiding product recalls. Beverage ERP software will keep your information up-to-date and accessible through a user-friendly interface.
The best solutions for beverage organizations go a step further, though. For example, knowing that production machines, vendor information, lot numbers, and certification values can be important in this sector, Tayana's beverage ERP is equipped to record and maintain these kinds of data, among many others.
Also, knowing that you likely work with several ingredient suppliers and sales outlets, you need a system that can integrate with your supply chain partners' platforms for truly end-to-end visibility.
Production Management
Production scheduling modules are typical food and beverage ERP systems features, but you need more functionality than the average solution. Beverage production operations are complex, and your software should allow for detailed configurations and time-saving automation to maximize efficiency without sacrificing quality and precision.
Acumatica ERP allows you to create workflows visible for all employees, manage the flow of lots as they come into your warehouse and are picked for use in production, and set up multiple production scenarios to determine your best approach to meet your goals each day. It also keeps all your information in a singular database, ensuring that all stakeholders are apprised of your plans for execution and actual performance.
Sector-Specific Tools for Unique Challenges
Some considerations are particular to the beverage industry and require special attention for businesses like yours, especially as new trends emerge in the segment. That doesn't mean they don't have the same level of importance as any other matter—the following features can be just as crucial to your success.
Packaging
Beverage packaging varies from product to product and brand to brand, with different materials from plastic and aluminium to glass and more eco-friendly cardboard cartons popular among particular item types. You need a system that can accommodate them and return packaging, which is most relevant for distributors.
In Tayana's beverage ERP, packaging specifications can be tied to each offering in your lineup, ensuring that a suitable vessel is selected for the drink. Likewise, managing the return of pallets, crates, barrels, and even loose bottles can be coordinated with your partners downstream to simplify reclaiming and repurposing your materials.
Automatic Excise Administration
Excise administration is a must for any manufacturer producing duty-free beverages. These companies are subject to strict customs requirements, and meeting those is a critical part of their success with the associated goods.
Manual processes and paper records aren't good enough in today's fast-paced world, so you need a solution like Tayana's beverage ERP to digitally store and transmit the critical excise duty documents to regulatory bodies. You'll be well on smoothly distributing your duty-free beverages by expediting what would otherwise be a fairly time-intensive process. 
Integration with Ecommerce Platforms
Ordering food and beverage products online is an increasingly popular way to shop for these necessities. With global disruptions top of mind as we emerge from the COVID-19 pandemic era, offering your items on online platforms can be vital for securing the sales you're shooting for. The various platforms like Amazon and Vivino have their technology, and your beverage ERP software needs to be able to integrate with them.
Tayana's beverage ERP gives you this functionality and can even connect your proprietary webshop to the new distribution model you've chosen. With our solution, you'll be ready to capitalize on this opportunity and open up entirely new sales channels.
Partners Who Know Your Industry
When deciding which ERP system is right for your beverage business, you need to be on the lookout for these features and ask the critical questions of the various solutions providers to ensure that you'll get the tools you need. If the vendor knows the beverage industry, their expertise will be evident in how they've developed their offering and how they can engage with you as a partner.
At Tayana, we take the partner role seriously, which means our professionals have taken the time to understand the unique challenges of the beverage sector. They aren't going to simply sell you a product and let you puzzle out the implementation and best practices involved. We help create a detailed deployment plan for all our clients and ensure that the features they need most go live first so that improvements can be made as soon as possible.
We also offer flexible cloud setups to keep your operations running smoothly in an increasingly mobile environment. The 99.9% uptime provided by our redundant servers and dedicated IT teams will keep you moving with maximum efficiency despite disruptions.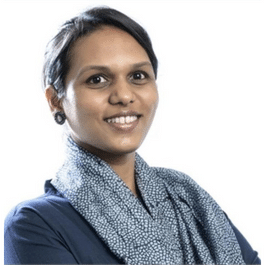 Sangeetha brings 20 years of experience in Information Technology which includes Solution architecting, building micro services, research, and evaluation of business applications, integrating apps.