E-commerce has revolutionized the way companies interact with customers and consumers. The need to integrate e-commerce with an Acumatica ERP system is usually overlooked, as many companies are concerned with the cost or anticipate business disruption. However, not integrating means losing out on enormous benefits such as reducing operational costs, more shipping choices, the best customer experience, and greater insight. 
An e-commerce platform, or eCommerce software, is a program that allows you to manage your website, marketing, sales, and operations. You can choose from many channels, including Shopify, Magento, BigCommerce, Squarespace, and more. Integrating your eCommerce platform with an ERP solution (enterprise resource planning) can automatically pass data through both systems. By connecting your website to an ERP system, you can eliminate many tedious tasks. This article will examine five (of many) benefits of this integration. 
eCommerce integration offers many benefits for businesses
Better customer satisfaction 
Integrating ERP eCommerce software helps you stay in touch with your customers throughout the sales process. You can contact them with updates and real-time data on products and shipping information. Keeping customers informed reduces the potential for frustration and helps build long-lasting relationships with your clients.
More Shipping options 
Buyers can choose their preferred shipping method based on delivery times, costs, and handling preferences. They can also specify multiple international addresses, with split shipments available.
Reduced operational costs 
Integrating your eCommerce platform with an ERP solution can automate many manual processes and reduce human errors. Sales orders can be sent directly from your eCommerce platform to our ERP system; this eliminates the need for manual data entry. Access to real-time inventory management data ensures you are not overstocked or understocked on any product. 
Greater control and insight over your business 
Integrating your eCommerce platform with your ERP system allows you to generate financial reports automatically. It gives us insights into which products are doing well and which ones need improvement so that you can adapt your strategy quickly. The tight synchronization and ability to access data on any device mean you can make vital decisions using accurate information. 
Increased trust and credibility derived from experience 
To retain customers, you must demonstrate reliability and trust. Your reputation suffers if a customer is promised one thing and receives something else. To maintain credibility with customers, provide them with visibility into all steps of the buying process and give them accurate information. Self-reliant customers will be more likely to purchase from you again. It will free up your team members to explore new areas of growth.
Why should you plan for the future of your eCommerce business
Globalization has led to e-commerce as a major player in retail, with shopping online contrasting against traditional retail in many countries. According to Statistics, worldwide e-commerce sales are expected to climb to $5.4 trillion by 2023. In Canada, retail sales declined in 2020; however, e-commerce sales have grown by 75% during the same period.
Next, it caused many retail businesses to realize that unforeseen challenges are bound to happen every few years. If a company is unprepared for such a challenge, it can quickly lose its best customers to competitors. 
Future planning your business means investing in a tech stack that allows you to be agile and adjust your business in weeks, days, or even hours. Shoppers will always need to buy clothing, food, and other products; you can overcome fluctuations and deliver your products to customers.
Future-proofing an eCommerce business requires implementing an ERP solution with extensive flexibility and the ability to be easily customized. 
Complex pricing can be supported.
As you grow, your online store will become more complex. Customers now expect accurate pricing, discounts, shipping costs, sales tax, and bulk pricing. They want to see consistency between online and retail prices unless there's a specific offer for one or the other. 
As you grow, manually processing different pricing for each order will become impossible to sustain. With a modern eCommerce ERP solution, all your pricing information is stored in the system and integrated with your web platform and other methods. You can make price changes in one system and then update it across all connected systems, including your eCommerce website.
Reduces order processing errors 
An interconnected ERP allows customers to be involved in the order processing and shipping. Customers will receive real-time updates whenever an action occurs, such as when the order is processed or shipped. It can be helpful for customers who realize they have made a mistake with their order but do not want to cancel it because they think it will arrive before their event. Advanced ERP also eliminates manual data entry and system errors by removing the need for manual information entry. 
Adapts Quickly 
Despite the best-laid plans, sometimes promotions, campaigns, and product launches don't go according to plan. An eCommerce ERP system allows you to make instant changes to pricing, stock data, product listings, and even policies for shipping and returns via a centralized database that all relevant parties can access. 
An ERP gives you better visibility of your eCommerce store's performance so you can spot problems earlier than if you only reported at the end of a period or campaign. You can set up automated alerts when certain KPIs fall below a certain threshold, notifying you to take action. No matter how fast the market changes, you can take action in just a few clicks.
Streamlining and automating your operations 
An eCommerce-enabled ERP integrates your systems, tools, and data to view all information in one place. It reduces the workload for everyone in your organization by centralizing all information in a single solution. The dashboard allows users to personalize their views and access comprehensive reports anytime. Instead of juggling multiple systems, everything is centralized in one place. 
Secures your eCommerce store 
Multiple disconnected systems increase the number of entry points for hackers, which increases the likelihood that your business's data will be compromised. Using an ERP on a cloud system makes your data more secure and better protected for your business and customers. We offer end-to-end software consulting for manufacturing businesses, including e-Commerce, vendor portals, and customizations. We specialize in process manufacturing, working with companies that handle extensive inventories and diverse, complicated workflows. Tayana Solutions is an Acumatica Gold Certified VAR Partner. For more information, please visit www.TayanaSolutions.com.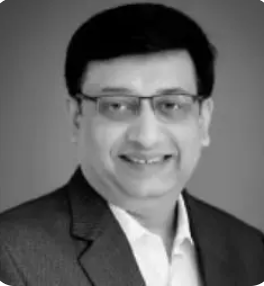 Vijay comes with a vast experience in ERP and enterprise solutions space with about 20 years of experience in various packaged application like Acumatica, SAP, Orion, Salesforce.com, SugarCRM and, SalesLogix.