If you manage a team of service professionals in the field, you understand some challenges when providing service. Operations such as these require meticulous attention to detail and the right platform to keep track of progress. Companies must have a comprehensive management platform to ensure that a business's operations run smoothly. Acumatica Cloud ERP software simplifies customer service by providing a streamlined platform for tracking and resolving customer issues.
What are the responsibilities of a field service manager?
Field service management enables mobile workers to manage, sell, and service customers where they know best: on the road or onsite. In the past, people had to manually record information gathered while in the field and then type it up in the office. This led to delays in reporting and not knowing where team members were or what they were doing. Now that mobile devices are commonplace, we can stay connected to the most current information about a company's products, services, and other aspects of its operation. A work order is a document that includes all the details of the work to be carried out and the parts to be used. These speed up the process for your customer, ensuring that the work is carried out correctly and that there are no mistakes regarding details.
Cloud-based ERP software can help companies improve their field service management.
The following are five tasks that help perfect the art of field service management – achieved through effective use of Acumatica Cloud ERP technology:
a) Built to integrate with your existing backend application from the start.
Acumatica Cloud ERP software for field service is usually designed to work as a standalone application but can also integrate with other applications. These include accounting, financial and inventory management dashboards, invoicing, and CRM software.
b) Monitoring your stock levels.
Maintaining a low-cost structure is essential for any service-based business. One way to minimize costs is to maintain an inventory of commonly used parts and supplies – so that field service technicians can avoid multiple trips when fixing something.
c) Reduce the length of your billing cycle.
It is crucial to track your cash flow carefully so that you are not late paying any of your bills. When technicians still use paper to record job information, they must pass that data to the office staff and manually enter it at the end of the day. Additionally, delays may occur because there is not enough customer data (such as warranty information and discounts) to complete the transaction. If you rely on manual processes, you can speed up sending invoices to customers by creating and utilizing a good workflow.
d) An all-in-one dashboard to provide information about specific metrics.
With the help of an Acumatica Cloud ERP solution—which provides real-time business data dashboards—you can monitor and manage your business performance and reduce costs while adding value. Reviewing information about your highest-spending customers and vehicle maintenance can help you make better business decisions.
e) Not having a system to manage expenses can cost your company money. 
You waste your time and customers sending technicians onsite without proper knowledge of an issue. This can worsen if technicians don't access inventory tracking systems, resulting in follow-up calls when a technician is missing an item. 
However, if you have an outdated system no longer relevant to your business, that becomes a problem for you. When you enter data into an application directly from a paper form, you risk introducing errors, increasing the time it takes to complete your work. An ERP cloud software system for service calls can increase visibility, higher productivity and improved customer satisfaction. Preparing and arranging service calls during off-peak hours can reduce the cost of each call.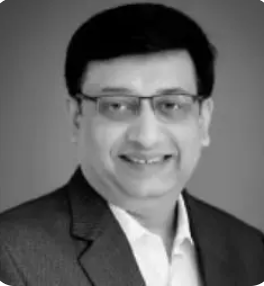 Vijay comes with a vast experience in ERP and enterprise solutions space with about 20 years of experience in various packaged application like Acumatica, SAP, Orion, Salesforce.com, SugarCRM and, SalesLogix.