Manufacturers of baked goods must constantly search for new ways to differentiate their businesses from the competition. Customer demand for products in this sector varies widely, presenting manufacturers with both a headache and an opportunity. By creating new and innovative offerings, manufacturers can gain a competitive edge by capturing considerable new market share.
Focusing on how to maximize existing product lines is often an effective strategy. It can be done by remarketing current products to suit a new opportunity or diversifying already successful product ranges. This strategy can unlock a chance to upsell what you already have, often with little additional outlay.
You can focus on three areas to add additional value to your product lines.
Holiday- and seasonal-related tie-ins
Bakery is perhaps the most lucrative sector within the food industry, as customers are more likely to spend money on baked goods during holidays. Manufacturers should offer products that tie into every holiday to maximize the benefits of each one.
Many brands have established seasonal favourites rolled out around Christmas and Easter, but they can still cater to other holidays by up-selling their existing products. For example, Valentine's Day, Halloween and the 4th of July are all holidays during which a brand could sell its current product with festive decorations.
For example, you could repackage your product with a holiday-specific design and change the portion sizes It helps you temporarily reposition your brand to drive more significant sales in the lead-up to a holiday, which may also present the opportunity for adding a premium when selling to retail.
Seasonal thinking is also essential for brands. For example, a brand may want to emphasize sales of pumpkin spice-flavoured products during the fall or gingerbread-flavoured consequences during winter. The company can launch new product lines or rebrand existing ones with seasonal flavours.
Focus on increasing the emphasis on indulgence.
With increasing health consciousness, it's important to remember that most customers buy bakery products as indulgent treats. Researchers suggest that 65% of people prefer cakes and pastries that allow them to indulge. With this mind, we can benefit from reinforcing the indulgent nature of your offerings and the fact that they are premium products.
Brands are increasingly packaging their products to fit the mood of the holiday season, giving them a more premium feel. For example, the language used to describe flavour profiles is designed to make customers feel like they are indulging in a treat without overindulging. In addition, brands are experimenting with smaller portion sizes so that customers can indulge in moderation.
The food and beverage industry aims to appeal to a new generation of customers by offering premium products. Your bakery business brand should get ahead by exploring lines with different flavour combinations, colours, and textures. However, premiumization can be achieved with existing products simply by giving more excellent thought to the aspects that should be highlighted most.
Healthier and allergy-friendly options are available.
While you should continue to innovate and invest in healthy offerings, it is also important not to neglect your core business. The current trend towards health-focused foods is one of the key trends in the wider food industry, as customers looks for products that are free from certain ingredients or designed to help them maintain an active lifestyle.
One quicker and less disruptive way to grow your health-focused product range is to create lower-calorie or free-from versions of established favourites. It can be done much more efficient than creating a new product from scratch if you have the right processes and technology.
To keep with the ever-changing desires of customers, companies must offer a diverse range of products that can satisfy the shifting needs of shoppers.
For a bakery business seeking to expand its product offerings, there are many avenues to explore. But turning such ideas into reality requires the right tools and organization to ensure an efficient process that will improve overall profitability. ERP solutions tailored to the food and beverage industry can help significantly with these efforts by streamlining production schedules, making it easier to incorporate new products and strategies.
Tayana Solutions offers end-to-end software consulting for eCommerce, Vendor Portal, and WooCommerce Integration. The company specializes in Process Manufacturing, offering services to meet the unique demands of that industry. It is a Gold Certified VAR and ISV partner for Acumatica.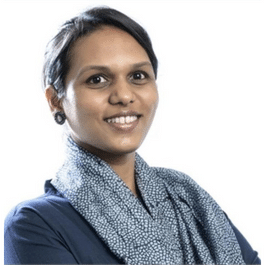 Sangeetha brings 20 years of experience in Information Technology which includes Solution architecting, building micro services, research, and evaluation of business applications, integrating apps.