The distribution Industry should be aware that they must use large amounts of data efficiently to be successful in this digital world of changing markets. If you are a distributor then this will help you to become an agiler and make the most of businesses intelligence. Most of the distributors are looking for reliable ERP solutions to reduce inventory cost, increase profitability and improve operations. Cloud-Based ERPs are available in the market for more than a decade and Acumatica is one of the best providers. Here is how cloud-based ERP can help the Distribution Industry.  
Improves Customer Relationship

 
When you have real-time information about the inventory, the process of reordering and delivering the products becomes extremely quick. It helps you improve customer satisfaction which leads to a good customer relationship. Moreover, a cloud-based ERP helps you to know about the cause of return for a product. It can also reduce inventory cost by optimizing quoting, entry, acceptance, and fulfillment.  
Not all of them but Acumatica Cloud ERP can help you with sales management. You can configure order status and rules for promotions and discounts that will be applied automatically. Additionally, you can integrate the ERP with your CRM system to track delivery status and activity history. Acumatica Cloud ERP also allows its users to select different order processes on the customer or order.  
The Acumatica Distribution Edition ERP is well-known for storing, accessing, and executing huge amounts of information. The capability of accessing large amounts of data is one of the most important factors to consider before implementing an ERP. Additionally, the cloud-based ERP allows employees to access data from anywhere and transform it into smarter decisions at any time.  
With the help of cloud-based ERP systems, you can streamline the key areas of your business. Hence, you can spend more time investing in new products and business strategies. Acumatica helps businesses to improve customer satisfaction, reduce inventory costs and order times by providing a fully customizable system.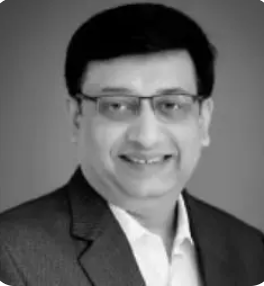 Vijay comes with a vast experience in ERP and enterprise solutions space with about 20 years of experience in various packaged application like Acumatica, SAP, Orion, Salesforce.com, SugarCRM and, SalesLogix.