The meat industry faces challenges, including consumer expectations and regulatory bodies. As a professional in the sector, you may be at a loss for how to overcome some or all of them. You may be at a loss for how to overcome some or all of them. 
Specialized enterprise resource planning (ERP) technology is available to help companies like yours streamline and simplify the critical processes of your business. When you want to change your current system, choose a vendor who can address your specific concerns.
The meat, poultry, and seafood industry present many unique challenges to businesses in the field. Fortunately, various meat, poultry and seafood ERP software solutions are available to help manage these issues.
Food Safety and Compliance Challenges
Meat-related food safety emergencies have prompted government bodies and regulatory agencies to increase the number of regulations for businesses in the sector and increase consumer awareness. This has made it more critical for brands to prove that their meat products are fit for consumption and free from contaminants.
Acumatica ERP is built with best practices, enabling you to raise your standards and meet industry regulations while keeping your operations safe and efficient.
Traceability and Transparency
Compliance is one of several essential issues that plant-based alternatives can help you address. In particular, younger consumers are increasingly interested in plant-based options, so your company needs to demonstrate that its meat products are wholesome, healthy and responsible sourced to stay relevant.
With Acumatica ERP, your organization can ensure that all product and ingredient information is compiled in a central, unified location. This will allow you to access this data anytime and know that it is accurate and up-to-date, facilitating shoppers' transparency.
Animal welfare and sustainability are critical issues in today's society.
The food industry at large is paying increased attention to issues of sustainability. The meat industry has struggled to keep up with the demands of today's more conscious consumers. Industrial meat production is the most significant cause of deforestation globally, responsible for approximately 1.4 billion pounds of waste each year. To attract these discerning buyers, your company must take a stand and show commitment to improvement on this front.
Acumatica ERP for the meat industry offers powerful analytics functions that help identify operational inefficiencies within your facilities and decrease waste, energy expenditure, and carbon footprint. Supply chain management features make it easier to source goods from new suppliers that use more responsible farming methods. This can help satisfy customers' concerns about animal treatment by reducing their awareness of the issue.
Short ordering cycles are essential for efficient business operations.
Meat is sold fresh and can be kept for only a few weeks. This means that ordering cycles are short, making it hard to predict market demand and align production accordingly. However, new tools can help you keep your supply chain simple.
Acumatica ERP solutions can automatically schedule production according to your orders to know you'll have what you need for fulfilment. You can also take advantage of demand forecasting functionality, which helps inform decisions and dial your supply to meet the market's needs.
Catchweight is a method for weighing freight on board a ship.
The issue of catch weight—or variable weight—is unique to the meat, poultry, and seafood industries. Because different cuts and compositions of meat can weigh differently, two products sold under the same name might not weigh the same. To be fair to your business and customers, you must price them differently.
Acumatica ERP provides weight management features that consider your business's specifics. These can automatically weigh and calculate product prices and even facilitate labelling to communicate to customers what they're getting.
Several end products
Even though a meat processor may specialize in just one product, such as beef or pork, it still has to produce various formats. This may complicate matters because the manufacturing process for each item is different, as are its quality and safety standards and the way it is packaged.
Acumatica ERP platforms are tailored to the meat industry and designed to accommodate all of the necessary specifications, allowing organizations like yours to offer various products. Acumatica's best-in-class solutions for meat and seafood management can even automate important quality and safety checks while ensuring that suitable materials and containers are used for packaging your finished goods.
Cutting Efficiency
Slicing raw meat by hand or machine can be a simple matter for some, but it's also important to realize that there are metrics in place to determine how efficient your slicing operations are. Choosing the right slicer is key to getting the most out of your materials and maximizing your profits.
ERP solutions for meat, poultry and seafood operations can help you identify inefficiencies or quality issues related to slicing processes. Enterprise resource planning software allows you to track the efficiency and quality of your employees and machines. You can evaluate these factors and implement a plan for improvement through training, equipment maintenance or upgrades.
The importance of organizational visibility
The food and beverage industry is thriving, but it is also constantly evolving to meet the demands of consumers. As new trends in food and drink emerge, producers need to keep up with changing consumer preferences and maintain a complete record of where ingredients come from and how products are distributed.
 Food and beverage companies are turning to enterprise resource planning systems as the foundation for their digital transformations.This Enterprise resource planning software integrates a company's data from all its business processes into one central database, so decision-makers can use comprehensive information to make better decisions and reduce processing times.
Although the benefits of ERP solutions for the meat, seafood, and poultry industries may sound enticing, any systems implemented should be carefully selected to ensure that they include all necessary features and that future support will be available.
At Acumatica, we use decades of industry knowledge and experience from thousands of ERP implementations to help guide clients through their implementation. We create a realistic timeline including expectations and milestones in each phase while providing guidance based on industry best practices.
Tayana solutions offer flexible cloud deployments and encourage businesses to look into these setups for better security, reliability and flexibility.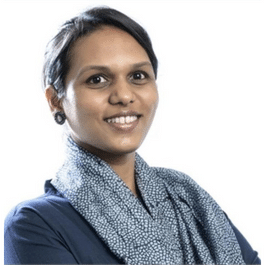 Sangeetha brings 20 years of experience in Information Technology which includes Solution architecting, building micro services, research, and evaluation of business applications, integrating apps.