Acumatica's ERP solutions help frozen food industry manufacturers and distributors address the critical requirements of their businesses.
Our user-friendly software can help business owners streamline their operations, ensuring they meet all their food safety standards and compliance obligations.
We offer frozen food companies a customizable solution for managing and growing their businesses. Our software streamlines business processes, reducing time and eliminating common difficulties.
Frozen food producers can make the most of their available resources by making better management decisions.
Our ERP solutions provide frozen food manufacturers and distributors with tools for logistics planning, expiry management, and inventory management.
Our offering helps you manage your frozen foods manufacturing business more effectively. You can use the tools and customization features to make it easier and faster to manage your business. Acu Process Manufacturing can help your business to overcome its key challenges and increases productivity.
Acumatica offers several features that can benefit frozen food companies.
Shelf-life administration
Expiry date management
App integration
First expiry first-out (FEFO) checklist management
Repository planning
Acumatica Process Manufacturing for frozen food industry manufacturers and distributors is a purpose-specific application designed to enhance the production of frozen meals, fruits and vegetables, desserts and other items.
Frozen food producers and distributors need easy-to-use Acumatica ERP solutions that help keep costs under control and have the necessary tools for compliance.
Acumatica is a comprehensive cloud-based software solution that helps frozen foods businesses of all sizes manage operations with confidence and ease.
The ability for distribution trucks to operate as mobile warehouses can improve efficiency in the supply chain.
Traceability allows companies to identify the source of problems and quickly correct them.
Batch processing with variable recipe and yield
ERP software for frozen food businesses can help you manage operating costs and inventory, allowing you to increase the efficiency of your business.
Some of the features of ERP for Frozen Food Manufacturing
Enhanced repository and long-term shelf life control
Businesses in the frozen foodstuffs industry must carefully manage their warehouses and shelf life to ensure product quality.
Acu Process Manufacturing(APM) ERP software allows manufacturers to better manage lot tracking data, which is vital to the success of any business.
We provide a software solution to help you forecast the storage duration of your finished products. By incorporating our software into your workflows, you can ensure better adherence to supply chain guidelines and requirements.
Effortless custom sell-by-date control
Keeping track of sell-by dates can challenge frozen meal industry manufacturers and distributors.
Acu Process Manufacturing enables you to create customized customer-based schedules for managing and keeping track of sell-by dates. It allows you to provide products based on their precise sell-by-date requirements. 
Our software can help frozen edible businesses ensure they meet shipping criteria for items delivered within a specific time frame. Our ERP features will only allow quality products to reach your customers.
Contact us to learn more about our frozen food ERP software.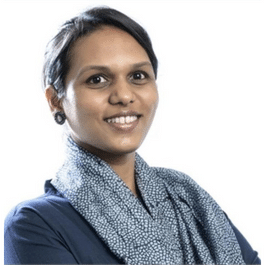 Sangeetha brings 20 years of experience in Information Technology which includes Solution architecting, building micro services, research, and evaluation of business applications, integrating apps.