According to industry analysts at Statistics, the fashion industry could reach over $1.1 trillion in revenues by 2023. Industry experts state that the fashion industry has one of the most globalized supply chains. Ongoing supply chain disruptions, inflation and a skilled worker shortage, add complexity to the fashion and textile supply chain. 
Effective supply chain management is essential for any business, but for the fashion industry, it is crucial. According to the Experts State of Fashion Report, 84% of fashion brand executives stated that supply chain pressures would affect their business the most. Material shortages and transportation bottlenecks will remain a concern in the year ahead as consumer demand continues to increase. 
Fashion Industry supply chain management can be the difference between success and failure for a brand. To satisfy consumers and keep up with shifts in the supply chain, fashion and apparel brands need to streamline and simplify their supply chain processes. 71% of apparel business leaders stated that the lack of digital tools impacted their ability to respond to supply chain disruption. The necessary tools are available—let's explore what they are and how you can use them. 
How Technology Helps Fashion Brands Reduce Costs
Your apparel company cannot control the freight charges of ocean carriers, nor can you do anything about rising inflation and its effect on the cost of goods. What you can do is keep expenses in your enterprise in check through the use of technology.
On average, businesses that use Enterprise Resource Planning software to manage their operations and administrative functions report 23% cost savings. Industry-specific ERP systems offer even more significant returns, with an average increase of 5% in revenues over generic solutions. 
With materials requirements planning, companies can accurately predict their material needs and avoid supply problems.
MRP is a computer-based system that helps companies plan inventory and production schedules more effectively. Carrying excess inventory is expensive, and balancing product availability with the cost is delicate. MRP helps you maintain that balance by precisely scheduling inventory replenishment. 
Acumatica Apparel ERP has an integrated MRP system built into the software. With this feature, you can achieve these benefits:
Production efficiency: Apparel companies often have complex manufacturing requirements and must manage their operations carefully to avoid production bottlenecks. MRP software calculates the time required for each step, determines labour and resources needed and helps you avoid jams. 
Avoid the over- or understocking of materials: With a Master Production Schedule, you can order raw materials and finished goods in advance of production. The schedule gives visibility into future requirements and allows you to calculate upcoming needs.
Reduce purchasing costs: Using a materials requirement planning system reduces the number of raw materials and inventory required for production, keeping excess materials inventory to a minimum and production costs low. 
Gain control over materials inventory: With a native, built-in MRP functionality in your apparel ERP, you will have complete visibility into your inventory levels and orders. The supplier team can keep your inventory levels aligned with the manufacturing order requirements. 
The demand for apparel is affected by seasonal changes, so you need to plan accordingly. When you use your ERP system to manage material resources planning, you better understand how much of each type of material you need to fulfil orders. This helps improve margins because you have complete control over your supply chain. 
Complete Supply Chain Visibility Keeps You from Getting Stuck in Traffic 
An industry-specific ERP for the apparel industry enables real-time monitoring, tracking and analysis of crucial supply chain components. As a centralized database, an ERP improves visibility, facilitates decision-making throughout your organization and can be accessed by everyone in the company. 
Here are some key benefits:
Gain real-time visibility: Using a business software application to track apparel inventory and distribution, you can receive real-time updates on logistics and inventory. This allows you to identify possible disruptions and find alternate workable solutions.
Manage your warehouse effectively: Acumatica Apparel ERP is equipped with warehouse management tools that give you a real-time snapshot of warehouse operations, even across multiple locations. This allows you to be fully aware of current inventory levels and warehouse capacity, ensuring you never experience overstocking or stock-out situations. 
Discover actionable insights: Acumatica Apparel ERP's advanced reporting tools condense your order data, inventory levels, and trends into one place. This information can then project future resources and estimate customer demand more accurately. 
With your apparel ERP, you now have the visibility to see demand trends, inventory levels and production schedules. In this scenario, demand is higher than expected, and several of your raw materials will soon be depleted. You plan a decreased production run, allowing you to meet demand and increase profits. 
Industry-specific apparel ERP solutions can help companies reduce costs across the enterprise.
Reducing supply chain costs depends on inventory and resource management, production efficiency and warehouse management. Acumatica Apparel ERP features advanced reporting tools that give users access to information about the company's financial and performance data. This gives your entire organization a single source of truth, which makes it easy for people to share information—across functions. 
MRP is a tool that helps companies ensure they have suitable materials and parts in place at the right time. When integrated with an industry-specific ERP, companies gain greater control over inventory, communications and production. Managing a fashion supply chain requires constant monitoring and analysis, but with the right software, you can mitigate risks across the value chain. An industry-specific ERP with integrated tools gives you the visibility and control you need to handle any disruptions that may come your way. 
Acumatica ERP's advanced inventory management features allow you to track and forecast demand. Sales representatives can get real-time numbers they can count on, so they know how much inventory is in stock and whether current orders can be reliably processed.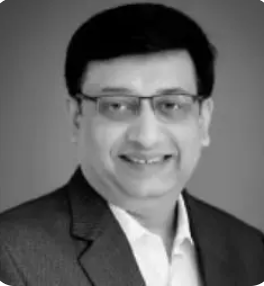 Vijay comes with a vast experience in ERP and enterprise solutions space with about 20 years of experience in various packaged application like Acumatica, SAP, Orion, Salesforce.com, SugarCRM and, SalesLogix.