An ECommerce enterprise resource planning (ERP) system can help reduce costs, increase efficiency and boost growth. And choosing the right one is critical since these systems may include many features and can be expensive to install and maintain. Here's what to consider when evaluating eCommerce ERPs.
Evaluating an eCommerce system
1. Productivity
Productivity is increased by implementing systems that talk to each other. Search for an ERP that can integrate with CRM, inventory, sales, distribution and eCommerce platforms. Reducing duplicate data entry and preventing errors can also increase productivity. Other qualities that can drive productivity are usability, multilingualism, multicurrency and software customization for different users and stakeholders.
2. Functionality
Focus on features that directly benefit your company. Look for systems that provide quote-to-cash and procure-to-pay functionality, financial management, and business intelligence. Make sure these systems are scalable to grow your eCommerce business without additional costs for multiple companies or international storefronts. Consider what native or complementary integrations can quickly do through the ERP without many added development costs.
3. Technology
As your business grows, you need to find an e-commerce ERP solution that can be deployed both on-premise and in the cloud. Accurate cloud-based solutions allow you to access data anytime and anywhere, offer real-time data backups every minute, and provide benefits that become increasingly valuable as your business expands.
4. Value
When purchasing an eCommerce ERP, look for a product with a high return on investment. Choose an option that includes all licensing and support costs in the initial deployment, proving a low total cost of ownership. As you grow, you'll need an eCommerce solution that can also extend to handle heavier sales volumes and customer data. Good value is achieved through flexible licensing options and reduced internal IT costs. Avoid products that charge extra fees for each added user; instead, look for pricing structures that are charge-by-resource — so you'll only ever have to pay for what you need.
5. Risk
To avoid an ERP implementation failure, you should look for a product that offers best-in-class security features. Such a solution will allow companies to keep their data secured on the cloud and in backup systems and quickly connect with many third-party systems. It is more practical to select an ERP with proven ROI and case studies for companies with a business model similar to yours.
When selecting an e-commerce solution, companies should look for one It can be customized to suit their business needs.
How to Enhance the eCommerce Customer Experience
According to recent statistics, more customers now shop online than in previous decades. Although shopping online is convenient and more accessible for customers to compare products, their options are broader than before, and delivery is quick and affordable, affecting customer loyalty. Customers switch brands more frequently due to online shopping because they can access many different brands and products.
As the number of consumers going online to shop has increased, so has the ease with which they can compare products and prices across competitors' sites. It has led to more competitive environments for eCommerce businesses and a need to optimize their customer experiences.
Acumatica Retail-Commerce provides comprehensive functionality for streamlining your business and enhancing the online shopping experience. Here are five ways it does this.
1. Benefits of Cloud Computing
Acumatica, a cloud-based ERP, offers real-time data accessible from anywhere and anytime, allowing managers to make intelligent decisions on the fly. Secure data storage is a common misconception about cloud ERPs, but Acumatica offers some of the highest data security available. If your company were to face ransomware attacks, you could rest assured that a backup of the most up-to-date data would always be available to you and your customers.
2. Open platform and API (Application Programming Interface)
Acumatica's open platform allows users to program their modifications, modified modules, custom fields, and custom attributes. It means it collects the data needed by the customer and sales teams and organizes it so stakeholders can easily see it.  
Acumatica's open API infrastructure and integrations with systems for payment processing, distribution management, and CRM give you many options for your business.
3. Advanced Inventory Management
The demand for accurate inventory forecasts has grown in importance in today's eCommerce market. With Acumatica's advanced inventory management system, you can gain real-time visibility into your supply chain and better match supply with demand. Moreover, automation can be set in Acumatica to send notifications to vendors, warehouses, and managers when an item drops below a certain threshold. Always keeping a sufficient inventory in all your warehouses without overstocking is integral for maintaining a positive customer experience.
4. eCommerce Sales and Inventory Dashboards
Acumatica ERP helps you to make data-driven decisions by monitoring patterns in customer behaviour, customer satisfaction and product lines, sales or demographics. The dashboard presents inventory levels, sales numbers, customers and more. It's essential to track the customer journey from order to delivery. It helps you adjust your business based on individual customers or specific customer types.
5. Multichannel retail
As a multichannel retail business, optimizing the customer experience across all channels is essential. But above all, you need product availability and customer service consistency. You need an ERP centralizing everything from warehousing to shipping to order processing, ensuring seamlessness in all eCommerce customer experiences. Bringing convenience and character to your customers across all channels is the key to brand loyalty.
Our ERP solution for eCommerce comes with tools that allow you to maintain compliance with government regulations, track products back and forth along the supply chain and ensure product quality.
Tayana Solutions provides a wide range of services, including e-Commerce, Vendor Portal, WooCommerce Integration, Multi Warehouse, Production, Quality, and Customization. The company specializes in Process Manufacturing and is Gold Certified as both a Value Added Reseller (VAR) and Independent Software Vendor (ISV) for Acumatica. Please visit www.TayanaSolutions.com for more information about the company's compassionate and reasonable approach to customer service.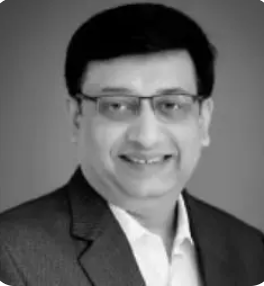 Vijay comes with a vast experience in ERP and enterprise solutions space with about 20 years of experience in various packaged application like Acumatica, SAP, Orion, Salesforce.com, SugarCRM and, SalesLogix.