Discrete manufacturing is often described as having a simple formula–take one of this and two of that, assemble them, and deliver your product.
Even if you have a simple product, your business supplies many products that flow through the same factory and use the same resources. How you mix them up makes any discrete manufacturer's business quite complex. You must plan, schedule, and produce while ensuring that your products meet the quality standards your customers require. 
Let's consider what kind of ERP you need to meet your company's needs today and in the future. This ERP will be fully integrated and include a manufacturing execution system tightly linked to your supply chain, labour scheduling system and customer relationship management software so that work begins on order and completes on time every time.
MES also links to your accounting and sales systems. This system will allow you to monitor production continuously, sharing data with customers and other stakeholders helping you deliver satisfaction.
Sensor equipment
Your plant's equipment will have sensors that collect and transmit real-time production data to your enterprise resource planning (ERP) system.
This eliminates shop workers' need for manual reporting, who can now focus on their jobs rather than administrative tasks. The ERP system will use this data to update its scheduling of maintenance activities so that you can avoid costly downtime due to equipment failure.
Job-seeking sensors
You will use sensors that move with your jobs to monitor the status of each operation so that you can know in real-time whether the job moved from one work centre to the next correctly.
Wearable sensors
Your employees' wearable devices and material handling equipment are connected to your enterprise resource planning (ERP) system, which will help track efficiency and ensure that every job that should be in production always has someone working on it at this moment. This human-machine collaboration will improve safety as well as production.
Intelligent products that meet consumer needs
Your products will employ sensors and other intelligent components to collect data related to their performance. Your revenue streams will move from a sales model that relies on product sales to one that sells outcomes and services associated with the performance of those products. Your ERP is at the heart of this model.
Sensors in your building will monitor the weather to reduce energy costs and feed that data to machines and people for optimal efficiency.
The feature that makes it stand out from the crowd
Data-driven ERP systems provide flexibility and visibility. They help companies meet the challenges of today's business environment–whatever those challenges may be.
You can achieve levels of lean thought that are almost impossible to reach. You can predict and eliminate downtime, minimizing waste, defects, and surplus inventory.
Acumatica Cloud ERP is an integrated business platform that helps companies of all sizes transform their operations. It provides a digital solution for running your business, helping you grow smoothly and expand effectively. 
Tayana Solutions, a software consulting company, provides e-Commerce, customization and manufacturing services to clients in the process manufacturing industry. The company holds Gold Certified VAR and ISV status from Acumatica. Visit www.tayanasolutions.com to learn more about Tayana Solutions' compassionate and reasonable approach to digital transformation.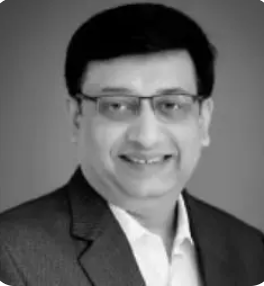 Vijay comes with a vast experience in ERP and enterprise solutions space with about 20 years of experience in various packaged application like Acumatica, SAP, Orion, Salesforce.com, SugarCRM and, SalesLogix.