To decide when to invest in ERP software, a small business owner who manufactures or distributes physical products must assess the system's capabilities and cost benefits. As your business grows, it is common for many startup manufacturers to use financial software to track payroll, inventory, sales, expenses, and more. But as a business grows, these systems become cumbersome and expose one to risk while limiting the ability to make critical decisions. To help decide whether your business is ready for an actual ERP, ask yourself the following questions: 
You run your business with spreadsheets and Access databases.
 Spreadsheets can help you track, tabulate, and even automate some data entry. While you may have templates set up to estimate costs, track inventory, keep customer data for marketing, and much more, spreadsheets fall short when:  One or two people in your company are proficient at making changes to the software systems. These employees may be business owners themselves and therefore spend too much time fixing systems rather than running the business.
Because these employees do not have an IT team to troubleshoot issues, selecting problems can take long or not be feasible. They may also lack experience in a particular aspect of the business (for example, accounting), making it difficult to make the best decisions.  ERP solutions provide the benefits of specialists who already know the system. These specialists can train your organization on how to use it. 
In an ERP system, you must enter the same data in multiple places. Duplicate data entry not only wastes your time, but it facilitates errors. Minor errors can have significant consequences if you don't have the number you should. It can take hours to find out what per cent of your quotes convert to orders, which orders are most profitable, how much scrap pieces are costing, or why your profit has decreased for the last six months. When unlinked files exist in your company's ERP system, custom reports must be built to view quality control, sales and inventory separately.
You want to see which jobs and product lines are the most profitable. As your manufacturing business grows, you'll need a better understanding of profitability; ERP systems can provide the necessary granular information—"How much did I estimate this job would cost compared to how much it cost?"
A typical job has labour costs (calculated by the number of hours worked multiplied by the wage), inventory costs (cost of materials) and outside process costs (process performed outside the company). On a higher level, you can judge profitability based on which product lines and customers are the most profitable. Without having information on costs associated with each job, it is impossible to correctly interpret more general product line reports.
You would like to become ISO certified.
Customers expected a high-quality product at an attractive price and delivered on time in the manufacturing business. Manufacturers want to reduce their cost of quality, drive down expenses and decrease lead times to improve overall profitability. ISO 9000 family of standards provides a universally recognized set of guidelines for establishing an effective Quality Management System to help manufacturers to accomplish these three goals. Additionally, if you sell to other ISO certified manufacturers, they will need your products to be certified.
Enterprise Resource Planning (ERP) systems provide the infrastructure and data management required for these QMS procedures—which means it's a great idea to have your ERP in place before you become ISO certified, even if it's not required. By implementing an ERP system before obtaining certification, manufacturers save themselves time and money by avoiding the tedious documentation process once they are certified.
You have more than five employees, and you plan to grow your business.
The more people you have involved in providing quotes and invoices to customers, the more critical it becomes to have a consistent system for dealing with documents along the process. Quote > Sales Order > Work Order/Job/Bill of Materials > Purchase Orders for raw materials > Inventory Receipt > Labor Collection & Other Costs Collection Against Jobs > Finished Goods Inventory with Costs > Shipping > Invoicing 
  An ERP is a software solution that lets you track the flow of customer information across your organization. Sales can see the specifications entered at the sale, which streamlines production and minimizes errors. Shipping sends the products to the right shipping address using customer instructions on the sales order, ensuring accuracy and reducing mistakes. Without an ERP, you need separate documents for each stage of a product's journey across your business—sales orders, purchase orders, packing slips and invoices—which are prone to errors and take longer to enter than one streamlined system.
An ERP system can support manufacturing companies' growth plans and address business problems that arise from insufficient management tools. For example, inefficient processes that consume too much time and depend too much on one or two people can be improved—and a manufacturing company's growth plans realized—with an ERP system.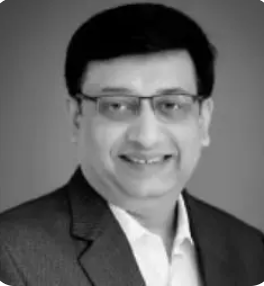 Vijay comes with a vast experience in ERP and enterprise solutions space with about 20 years of experience in various packaged application like Acumatica, SAP, Orion, Salesforce.com, SugarCRM and, SalesLogix.