Drug manufacturers, distributors, and wholesalers are key players in the pharmaceutical industry.
Here are the biggest challenges:
Lack of Transparency in Supply Chain and What It Means for Business:
One of the most common supply chain issues in the pharmaceutical industry is tracing problems to their source. Whenever pharmaceutical products arrive in unsuitable conditions for human consumption, an imitation drug gets into the shipment, or prices rise for no apparent reason.
Pharma Moves to Digitization
The digitization of documentation and standardization across industry platforms and digital signatures for regulatory documents are the main challenges for the pharmaceutical industries. Smart contracts and blockchain, along with automation, deliver changes securely, enhance data security for post Covid19 work environments, and track the re-invention of supply chain tools and techniques for continuous improvement within a digital world.
Pharmaceutical fraud is big business.
Pharmaceutical fraud remains a problem for the business and possibly even worse during COVID-19. Industry observers have predicted higher-than-average health care fraud recoveries because of misconduct during the pandemic.
Regulations and compliance for pharma manufacturers
Pharmaceutical supply chains already have to follow the latest Good Distribution Practice. However, regulations are in constant change. Companies will increasingly need to organize their internal control and management of customs and their supply chains in a better way, improving compliance to a new level.
Rising competition from generic pharmaceutical companies
Major pharmaceutical manufacturers that rely on many patents will have a wrong time when the patents run out. Still, those companies will be happy to develop generic pharmaceuticals, and consumers will be satisfied because they'll get lower prices.
Developing a patient-centric supply chain
With a digital supply network, pharmaceutical manufacturers, health systems, and other stakeholders in the pharmaceutical industry get granular supply chain visibility and collaborative tools to create patient-centric supply chains. Healthcare providers increasingly shift away from a one-size-fits-all approach favouring personalized medicines that include next-generation cell and gene therapies.
If you are thinking about the current situation of the pharmaceutical industry in today's business environment, you would have to consider Acu Process Manufacturing (APM), one of the most advanced ERP software solutions available for pharmaceutical manufacturers and distributors. With Acu Process Manufacturing (APM), your company can effectively manage inventory, distribution, and manufacturing processes while streamlining business operations to ensure continued growth and profit generation.
Connect with us for advanced and futuristic cloud-based ERP – Effective Supply Chain Management Featured. Connect now
About Tayana Solution:
Acumatica's cloud-based ERP solution provides a versatile, extensible architecture that supports cloud, mobile, and traditional P.C.-based platforms. When Tayana Industries partnered with Acumatica to streamline its manufacturing processes, it specifically requested several features for the company's Inventory module, Distribution Modules, Formulation Modules, etc.,
About Acu Process Manufacturing (APM) – Cloud-Based ERP:
Acumatica's xRP platform is an adaptable architecture, which Tayana leveraged to build an extension to Acumatica called the Acu Process Manufacturing Suite. This software extension is a comprehensive solution tailored for process manufacturers, leveraging the capabilities of Acumatica's general ledger and accounts payable modules while extending them with features that meet the needs of process manufacturing firms.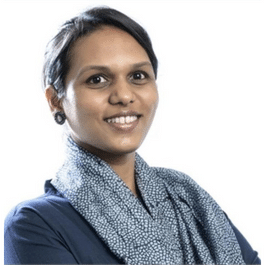 Sangeetha brings 20 years of experience in Information Technology which includes Solution architecting, building micro services, research, and evaluation of business applications, integrating apps.