Acumatica's manufacturing solutions help companies leverage their inbuilt Good Manufacturing Practice practices across various plant operations, including formulation, production, quality control, inventory management, planning and scheduling. Reviewing and refining one's current manufacturing operations is key during the implementation process because it forces companies to focus on any existing bad practices or inefficient procedures. 
When implementing Acumatica Cloud ERP, the software's implementation team works with customers to ensure that their current business processes are smoothly integrated into the program.
Formulation and packaging design and management 
Acumatica requires the team to separate existing Bills of Materials (BOMs) into formula and packaging specifications. Each specification record contains parameters unique to that industry, including industry-specific fields. 
Identifying intermediate formulas is essential because they can be used to streamline batch job planning and scheduling. 
Approval workflows can be applied to records such as formulas, packaging specifications and other critical documents. For example, Finance Management reviews estimated formula costs (valuation, labour, etc.), Quality Management reviews QC tests and SOPs, and Product Management checks process cell/production line requirements. The team needs to identify the approvers and the policies to approve or reject these records, configure the application to support the distribution of record notices and responses, and then implement this process. 
Production planning
By consolidating various orders, Acumatica MPS can optimize production. The team will need to decide upon the proper scheduling inputs and parameters to kick off the planning process; once enough historical data has been collected, it can be analyzed for additional insights.
Acumatica's Material Requirements Planning system can consolidate raw material requirements for scheduled batch jobs. The team can look at the planning horizon options and consolidation opportunities to determine the best reorder strategy concerning bulk purchase order discounts. 
Production
Loss or gain factors can impact inventory levels when an item or batch is produced. The team should review historical data to determine starting percentages for items so that batch yields are as close to product estimates as possible. 
In Acumatica, waste and recycled materials must be accounted for. Therefore, data points and collection methods need to be identified so that they are financially accounted for.
Quality
There are three signoffs against quality results in addition to electronic signatures (CFR Part 11), so supervisory and management approval levels must be defined. 
Acumatica offers deviation, nonconformance and corrective action (CAPA) transactions to support your company's continuous improvement initiative. The team needs to determine what constitutes a deviation within the work-in process that would trigger this process. 
Inventory
Acumatica generates product labels for received and produced products. This requirement will specify the format of the brands and whether barcodes are required. 
Acumatica automatically generates lot numbers for received and product goods; therefore, it is essential to define the lot masks that trigger the generation of labels. Identifying the printer locations where labels are printed and the triggers that initiate those labels is also essential. 
Suppliers may deliver the required inventory in smaller or larger quantities when manufacturing a batch. Pulling small amounts of material may require multiple trips to multiple locations and more time to pick the exact amount. Removing bulk inventory, like a pallet or drum, may be easier but may require returning the balance to the list at some point. The team must consider the effort, speed, equipment and space utilization in making these decisions. 
In addition to traditional physical inventory methods, Acumatica allows companies to conduct cycle counts against specific products or locations.
Warehousing
Acumatica offers paper-based and mobile task execution methods. You can choose the way that best suits a particular task and the field values that must be validated, such as item, location, lot, location, and license number. 
Acumatica Cloud ERP solutions offer a level of adaptability and scalability not possible with disconnected on-premise systems. For example, by using open APIs to connect with business-enhancing third-party applications, you can seamlessly integrate your system with those applications—increasing your system's functionality and extending its adaptability.
Tayana Solutions, a Gold Certified Partner of Acumatica, provides software consulting services to the manufacturing industry. We specialize in production management and quality control with Process Manufacturing solutions from Acumatica. Please visit our website at www.TayanaSolutions.com for more information on our company and the solutions we provide.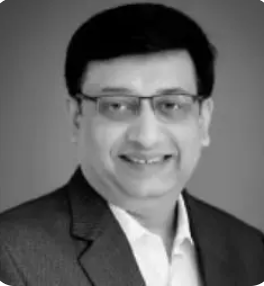 Vijay comes with a vast experience in ERP and enterprise solutions space with about 20 years of experience in various packaged application like Acumatica, SAP, Orion, Salesforce.com, SugarCRM and, SalesLogix.