Acumatica Cloud ERP is used increasingly by manufacturing organizations; this trend has been spurred in part by advances allowing remote working and increased usage of mobile devices, as well.
Cloud ERP manages and streamlines business operations across the enterprise, safeguarding data integrity by securing it in the cloud. Integrated workflow and mobile access allow managers to monitor resources and save time and money. Manufacturers can grow faster with greater productivity, lower costs and better insight.
If you consider ERP for your manufacturing business, you have multiple options to evaluate. But when it comes to deployment, does Cloud ERP make sense for you?
Acumatica Cloud ERP is also referred to as Software-as-a-Service (SaaS). It is a software model that offers business software on a subscription or pay-as-you-go basis. Cloud ERP links all business processes from purchase to sales, finance to HR, and manufacturing to services. The online platform safely stores information on cloud servers and needs minimal IT staff or resources to run and maintain it. With business-relevant data available online at all times, human errors are avoided by not having to upload and download files.
Cloud ERP technology offers manufacturers faster implementation and lower total cost of ownership than on-premise software. Cloud ERP solutions can also help companies improve their internal communications, giving their decision-makers quicker access to valuable information. This helps them meet essential deadlines and ensure effective delivery of products to their customers.
Cloud-based ERP software is more convenient than on-premise ERP because cloud software can be accessed from any internet-connected device and doesn't need to be installed on local servers.
Cloud ERP software has many benefits for manufacturers
Maintenance and upgrades are less expensive
Fast and flexible implementation as compared to traditional ERP software
Tayana Solution offers better security, data backups, and disaster recovery
Business innovation, ongoing capabilities development, and changes in business models
It simplifies workflows and reduces the number of systems used
Using real-time analysis to predict changes, spot trends and make improvements
Optimizes modern UI for smaller mobile screens
Integrates with emerging technologies to boost productivity
Improving efficiency and reducing costs increase profitability
As your business grows, you will need to hire more employees
When implementing an ERP system, it's important to choose a deployment option that will help your company grow. Cloud computing can automate and streamline business processes. Acumatica is a cloud-based business management solution that enables manufacturers and distributors to share real-time information internally and with customers.
Contact us today for more information about cloud ERP software and how it can help you achieve manufacturing excellence.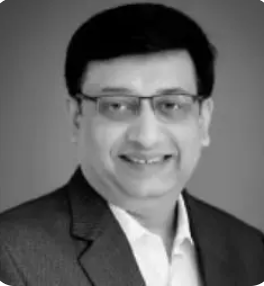 Vijay comes with a vast experience in ERP and enterprise solutions space with about 20 years of experience in various packaged application like Acumatica, SAP, Orion, Salesforce.com, SugarCRM and, SalesLogix.