The world's population is approaching 8 billion people, and no one can live without clothing. If each person owned only one shirt, one pair of pants, and one accessory like a jacket, scarf, or shrug, the world would have 21 billion articles of clothing. We own many more garment items than just three. The Millennial generation spends considerable time browsing online garment stores over some smartphone applications. Female shoppers and students frequently visit even physical stores at your nearest mall to check out the latest collections of their favourite brands.
India is the world's second-largest producer of cotton and silk, third in cellulose fibres and fourth in jute production.
As the apparel manufacturing industry has become increasingly consolidated, manufacturers face various challenges, including fabric procurement and maintaining classic clothing design difficulties while fighting fluctuating labour and production costs. Manufacturers need to boost their productivity to meet market demands and address the challenges well.
An enterprise resource planning (ERP) application can help you deal with the sector's challenges in today's hyper-connected and customer-centric apparel industry. To find out how it does so, read on.
An apparel ERP solution lets you maintain your complete business information in one database so that data is accurate across all sales channels and departments. An ERP system consolidates orders, updates inventory in real-time, tracks orders through production, and more at a single click. As a result, you enjoy complete business visibility with integrated end-to-end functionality. This ensures easy access to information, market insight, more efficient workflow, and improved productivity.
Apparel ERP is a software designed to meet the needs of apparel manufacturers by keeping all operations under a single roof. Integrating all processes within an ERP ensures that all departments are streamlined and working seamlessly; a problem can be identified immediately and addressed accordingly. This saves both time and money because manual methods require brainstorming and cross-department coordination—efforts that are better spent on producing high-quality products.
An ERP solution for the apparel industry helps manufacturers manage their operations, including manpower and production schedules. In addition, an ERP system allows shop-floor employees to access real-time information from each machine and top-floor management. This enables shop-floor workers to schedule their work according to machinery availability and ensures maximum output by minimizing downtime and setup time.
ERP software provides real-time inventory visibility across the warehouse. An ERP solution can also help track variation in orders, providing up-to-date inventory levels. As a result, manufacturing operations can meet sudden changes in throughput more effectively and efficiently. The inventory management module of ERP software helps manufacturers manage inventory effectively by achieving optimum inventory levels and cutting down on waste and surplus. This improves manufacturing efficiencies, processes, overall quality, and productivity.
An ERP for apparel manufacturing helps manufacturers standardize their production processes and ensures a steady workflow by following pre-decided protocols. It also helps companies optimize and standardize business processes by encouraging the adoption of best practices. This makes the manufacturing process less complex and helps organizations save time, thus leading to better performance and more efficient people, which is a direct indicator of enhanced productivity.
An ERP for apparel enables a company to improve its workflow, which reduces the time and cost of rework, thus freeing employees to focus on more productive tasks.
An ERP software for apparel companies helps to streamline operational processes and ultimately increase productivity. Process automation makes employees' jobs easier and promotes efficiency, as they do not have redundancies in operations.
ERP software can be run on the cloud, offering apparel manufacturers flexibility and convenience. ERP solutions also facilitate real-time communication with suppliers, eliminating the hassle of connecting and communicating.
ERP software for apparel is known to increase efficiency and productivity in the industry and meet challenges related to scaling up, adapting to industry changes, and boosting overall profitability. Acumatica ERP for Apparel is one example of an ERP solution that can help you meet these goals.
Acumatica ERP for Apparel provides apparel manufacturers, distributors and retailers with a single system for managing their complete supply chain. The software allows them to drive product design, sourcing, demand management, supply-chain planning and multichannel distribution in an integrated fashion.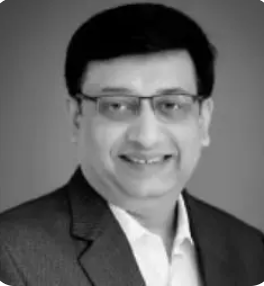 Vijay comes with a vast experience in ERP and enterprise solutions space with about 20 years of experience in various packaged application like Acumatica, SAP, Orion, Salesforce.com, SugarCRM and, SalesLogix.