ERP systems have been an essential part of the technology landscape of many food companies for decades.
But what exactly is ERP software? And how do you pick it? The article answers these questions, providing a broad overview of the software taking centre stage in food processing.
Companies use Acumatica ERP software to manage and optimize their business processes. It covers all aspects of a company's operations, including purchasing, accounting and finance, human resources, production and logistics.
Acumatica ERP software can be configured to include only the critical data elements needed by each department. It can supply all departments and players in a food company with consistent data.
Companies in various industries, including manufacturing and production use ERP systems. These programs can capture data automatically and analyze machine performance, improving machine performance.
How does ERP software help food companies digitalize
ERP is a software system that helps companies manage their data. It's been around for decades and is more important than ever in the digital age. The megatrend of digitalization has made ERP an essential part of any company's strategy:
Good data management with ERP is the ideal foundation for continual improvement. Data-centric companies like Courage Production lead the way by using ERP for routine tasks and rationalizing day-to-day operations based on digitized information from production.
The ERP system is involved in every digitalization project. The system is a data and process hub, which means it handles all of the company's operations: supply chain management, administration, production, and sales.
If you want to tie blockchain and artificial intelligence into your digitalization strategy or if you want to build an intelligent food factory, ERP software will be instrumental in making it all happen. By combining ERP data with data sources, decisions can be automated.
What functions would ERP need to be a real help to a food company?
The food industry is multi-faceted, and ERP must be tailored to meet its requirements. But the needs of companies are often high, and the differences within the industry can be significant.
Although each company is different, there are a few common elements that all companies need.
Ensure that the system does not have any problems displaying recipes, bills of materials and product calculations.
The software must be able to handle variable weights. If this is not the case, we will significantly encounter issues in price labeling if your products are not equalized.
Another important criterion is the organization of traceability within the software. As consumers become more interested in where their food comes from, retailers must be able to trace the history of products sold on their shelves.
The ERP system must provide precise cost information for all components, such as finished products, joint products, and byproducts. This is essential for calculating material costs and manufacturing costs, as well as pricing.
Acumatica cloud ERP can be the ideal basis for your digitization, whether bakery products, dairy products, meat or beverages. Acumatica helps food and beverage product manufacturers streamline production, monitor work-in-process, optimize material plans and schedule operations against finite capacity constraints. It also allows you to create purchase orders for ingredients and supplies with barcoded transactions for any inventory or manufacturing activity. Contact us for a customized ERP.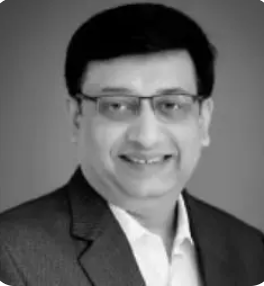 Vijay comes with a vast experience in ERP and enterprise solutions space with about 20 years of experience in various packaged application like Acumatica, SAP, Orion, Salesforce.com, SugarCRM and, SalesLogix.