While every company today is unique, they all suffer the same hurdle: to be competitive in today's market; they need access to a feature that enables them to develop, expand, and progress faster. They want innovative, internationally networked, and constantly updated software applications and systems that will allow them to devote more time and energy to growth projects rather than day-to-day IT management. Here is where cloud ERP enters the picture.
What is cloud ERP?
Cloud-based ERP systems, to put it simply, are Enterprise Resource Planning solutions. The software stores information and services on a vendor's cloud server instead of on local servers. They are in the vanguard of the Software as a Service (SaaS) movement, intending to remove the disadvantages of traditional ERP software and provide a more scalable, adaptable, and available solution to organizations of all sizes.
ERP software combines and organizes vital operating and financial company operations, including stock, ordering, operations management, procurement, manufacturing, transport, and fulfillment, and provides a single source of real-time data.
Given this scale, any ERP system must provide a consistent, up-to-date information analysis to all business segments, regardless of where personnel works. Cloud-based ERP meets these needs as a service. Since the software operates via the internet, all required is an internet service and a website.
Concepts of cloud ERP
Deployment strategy: ERP software can be installed on-premises or bought on privately hosted servers as cloud servers. A user typically handles Cloud ERP capability faster, but organizations must budget time to plan, device management, customization and configuration, and employee training in both scenarios.
Cloud-based ERP: Cloud enterprise resource planning software stored offshore, on the facilities of the ERP vendor, and connected to the internet.
On-premises ERP: Locally deployed enterprise resource planning software administered by local or hired IT professionals on a company's workstations and laptops.
Hosted ERP: The installation of ERP software and accompanying infrastructure managed by a corporation or a hosting provider. When companies want to outsource their IT operations, they frequently use a hosted service model. While this configuration has certain advantages, it is not a true "as a service" architecture.
End-to-end security: A link between a cloud deployment ERP vendor and its custodian that is secure and protected.
Subscription licensing: The business pays a set membership fee to use the program regularly (monthly or annually). This price usually covers all software updates and support, and vendors can charge it per person or organization.
Cloud ERP vs on-premise ERP    
To properly appreciate the value and advantages of cloud ERP, you must first comprehend how it differs from an onsite ERP solution. This section will provide a quick summary of the two types of cloud deployment choices and Cloud Vs. On-Premise pros & cons are available.
A company's IT team or a management network operator installs and manages on-premises ERP software. After initially licensing the primary software platform, the company buys or rents enterprise-grade servers, connectivity, and memory. This helps to effectively run and host the program and its related data. 
Servicing, debugging, additional software, upgrades, and modifications are extra costs for on-premises ERP users. Other prices include antivirus and internet security, as well as disaster recovery and server backup solutions.
On the other hand, Cloud-based ERP is hosted and controlled by the vendor, who offers the software cloud as a service. The vendor handles the application, data storage, underlying hardware, server, existing data center architecture, and software upgrades and feature upgrades.
Cloud ERP guides the scalability of your company's operations. Your staff and partners may access information from anywhere in the world with cloud ERP. With Acumatica Cloud ERP, you also get world-class security and system monitoring, allowing businesses to expand swiftly without worrying about data protection.
Here are the Cloud Vs. On-Premise pros & cons:
1) Subscription
Users must pay a monthly or annual subscription cost for Cloud ERP. Although it is less expensive compared to heavy one-time investments, saving money is more difficult depending on the product's life cycle. This is because users must pay subscription costs as long as a business exists.
On-premise ERP, on the other hand, is a one-time investment. If a company stays in business for a long time, it will save money in the long run, but it will also be dangerous.
2) Security
Both Cloud ERP and On-Premise ERP have benefits and downsides based on how they get managed regarding security compliance. The confidentiality in the Cloud ERP option is in the supplier's control; this may be beneficial to reduce business risks if the provider is reputable, but you also incur the risk of data leaking.
Cybersecurity is in the hands of management under the On-Premise ERP option, which means that your information will remain behind the company's walls. Still, if your business does not have sufficient data security standards, this could be an issue.
3) Customization
Since the vendor manages the data, cloud ERP allows for minor customization. Still, companies can work with providers to determine which option is best. Cloud ERP also takes less time to set up. In comparison to Cloud ERP, On-Premise ERP allows for more customization.
In comparison to Cloud ERP, On-Premise ERP allows for more customization. Customization is in the firm's control with On-Premise ERP. However, it may be a problem if the supplier provides a software upgrade. This customization approach has the disadvantage of taking a long time to implement.
Companies must select which Enterprise Resource Planning system works superior for them based on their projections and goals and apply the plan that aligns with their strategy by weighing the benefits and drawbacks of both systems.
Your ERP system on the cloud might assist you in focusing on business objectives rather than technology. New versions assist you in keeping up with the fast pace of technological progress. Business leaders frequently cite this capacity to get updated and stay current as one of the most surprising benefits of switching from an on-premises ERP solution to cloud ERP.
A growing organization might profit from Acumatica cloud ERP software in a variety of ways. As your business grows, you'll need creative and dependable solutions to help you increase efficiency, improve accessibility, save money, and grow your organization.
Tayana Solutions can assist you with the company's business innovation with Acu Process Manufacturing for Acumatica and MYOB. Furthermore, it helps implement ERP or bespoke alternatives, customize or modify business procedures, and provide L1 or L2 user assistance. Please visit www.tayanasolutions.com for more information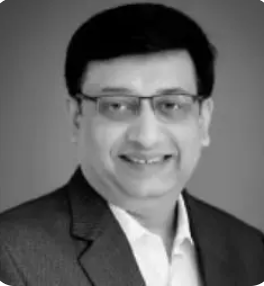 Vijay comes with a vast experience in ERP and enterprise solutions space with about 20 years of experience in various packaged application like Acumatica, SAP, Orion, Salesforce.com, SugarCRM and, SalesLogix.