Acumatica is considered by many to be the best ERP solution for pharma. However, the right ERP for your business depends on several factors. If you're a multinational pharmaceutical manufacturing company with hundreds or thousands of employees, Acumatica is the right choice for your organization. However, if your business is smaller, there are several other possible options to consider.
What are the main features of pharma ERP software?
Acu Process Manufacturing is a Cloud ERP Financial Management & Accounting service built with industry-specific requirements. The solution offers organizations a streamlined, easy-to-use financial management, accounting, banking and vendor management solution that focuses on supporting your business needs. APM provides a virtual business solution for pharmaceutical and process manufacturing companies. Our proven solution offers the tools to become lean, competitive, and profitable.
Sales & Distribution Management with cloud ERP
Acu Process Manufacturing Cloud ERP for Sales & Distribution is a complete, affordable and friendly solution. The award-winning ERP software is built to your company's specific needs. Whether you're looking for a system that can help you with warehouse management, supply chain management or field service management, Acu Process Manufacturing has a solution that will suit your industry best.
Supply Chain Operation Management
Acu Process Manufacturing is a cloud-based (ERP) system that helps manufacturers automate and streamline processes across their organizations. This can include inbound, outbound, and internal functions such as purchasing and inventory management, plant maintenance and equipment scheduling, production batch job scheduling, material requirements planning, and much more.
Acu Process Manufacturing is a cloud ERP solution for small to medium manufacturing and production operations. Acu offers many features like inventory management, production planning and control, purchase order management, manufacturing execution, job cost analysis, factory maintenance management, etc.
Human Resources and Talent Acquisition Management
Acu Process Manufacturing is a cloud-based enterprise resource planning (ERP) system. Designed for growing fast businesses, it includes advanced features to manage human resources, payroll, financials, and analytics. Our solution is simple and easy to implement, with powerful features such as job costing, essential accounting functions for small businesses, and real-time reporting capabilities.
Acu Process Manufacturing is a cloud-based solution that provides Human Resources with the tools to empower their HR teams to efficiently manage a fast-growing workforce, maximize productivity and ensure compliance across the entire organization.
Reporting, Analytics and Insightful Dashboards
Acu Process Manufacturing provides manufacturing design services that deal with industrial processes, plant maintenance and production facilities at competitive rates. We deliver industrial plant plans for organizations that require more than just a simple description of their facilities, such as manufacturing processes, storage space, equipment lists and more. Our goal is to deliver the full scope of our process from start to finish!
Maintain and track all your assets with pharma cloud ERP
APM is the leading cloud-based solution for manufacturers and distributors. The plant maintenance module allows users to quickly address critical maintenance issues to focus on higher-priority work. Our cloud asset management software is engineered to help companies manage their fleet, vehicles and equipment. It makes it easy for operations managers, logistics professionals and maintenance teams to track assets in real-time and generate reports that give you the detailed insights you need to run your business more efficiently.
Although ERP solutions for the pharmaceutical industry commonly include industry-specific modules and functionalities
Manage all the compliance of The Food and Drug Administration (FDA) and the UK and MHRA quality standards. Traceability allows companies to track products throughout their life cycle. Batch management is a system that reduces the number of products in a given batch by identifying items with defects or problems and removing them from the production line. Serialization is a process that identifies each item produced as part of a batch.
Recipe Management ensures that the appropriate data is stored and retrieved. Audit Trails provide an accounting of the actions performed on a given system.
Can tablet medicine manufacturers use cloud-based ERP systems?
Cloud ERP solutions exist for pharmaceutical tablet manufacturers, and many companies use them. It is essential to upgrade and recertify your business processes to maintain compliance with regulations, but the benefits of a cloud solution often outweigh the challenges this may cause. Cloud ERP systems are available to medicinal tablet companies and have been used by many businesses in the sector. However, you should upgrade and revalidate your business processes to ensure that these updates are compatible with your new system, as this can be time-consuming.
This way, you can start the journey with cloud ERP for the tablet manufacturing business.
A solid business case is a prerequisite to persuading your organization to consider ERP implementation. Understanding which cloud ERP vendor is right for your business is essential. To learn more about the vendors, check out our solution pages to find out which vendor would be best for your company.
Our process ensures you get accurate pricing estimates from every qualified vendor while eliminating salespeople from the equation. You will learn how large corporations use cloud ERP software during this demo. This business management method provides flexibility and an up-to-the-minute overview of information.
When searching for a new cloud (ERP) system or upgrading your internal systems, you must have explicit knowledge of all the functions, features, and capabilities you expect. A better way to do this is to create an ERP requirements document.
Brief about Acu Process Manufacturing
Tayana Software, an ISV partner of Acumatica and using the xRP platform, developed an extension to Acumatica called Acu Process Manufacturing Modules. This process manufacturing software extension has complex and comprehensive features specific to Process Manufacturing, including the Inventory Module of Acumatica. It leverages the robust Accounting, Sales & Purchase capabilities of Acumatica.
About Tayana Solution for pharma tablet manufacturing cloud ERP
Tayana Solutions provides end-to-end software consulting services to help companies manage manufacturing processes. We specialize in the process manufacturing sector, where we understand the unique demands of this industry and its products that general manufacturing software cannot handle. We provide a compassionate and reasonable service to help our clients experience the benefits of digital transformation. Contact us if you are searching for a company that can help you achieve success with your goals.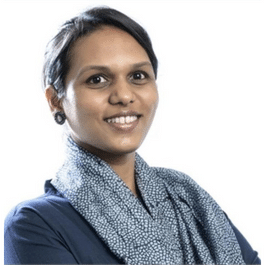 Sangeetha brings 20 years of experience in Information Technology which includes Solution architecting, building micro services, research, and evaluation of business applications, integrating apps.