If you run a business, you know how important it is to be organized. If you want to be successful at running your business, it's crucial that you have software that allows you to do so. One software product that could help your business is Acumatica. 
With Acumatica, distributors of all sizes face a multitude of similar challenges, including fast-changing customer demands, complicated product inventories, and changes in the supply chain. Overcoming these challenges and thriving in a multi cloud-based world requires an ERP solution that Distributors can count on.
The Top 5 Reasons Why Wholesalers Choose Acumatica
Why are wholesale distributors selecting Acumatica as their distribution management system? Wholesale distributors recognize the all-inclusive functionality and robust business intelligence, e-commerce, mobility, pricing, and shipping features available in Acumatica. 
Understanding the New Business Intelligence
Business intelligence applications are used today by distributors to gain real-time insights into their retail data. Using cloud-based applications and analytics, BI allows distributors to quickly import data from multiple databases, analyze the information to detect important trends and use the information for planning purposes.
2. E-Commerce
Acumatica provides a customer portal through which Wholesale Distributor's customers can view past invoices, check payments, and make online purchases. The document-sharing feature allows customers to view any documents they need to assess their orders, including invoices, credit memos, purchase orders and marketing materials.
3. MOBILITY
Business leaders and decision-makers rely on mobile devices to conduct business, not just communicate, making it even more important for them to find solutions that offer integrated mobile experiences. Acumatica makes it easy to enter expense receipts and claims, make approvals, etc., creating an ERP ecosystem that thrives by allowing users the ability to be flexible and informed. With Acumatica, employees have access to accurate, business-critical information on any device, anywhere, anytime.
4. Shipping
Accurate shipping is essential for successful wholesale businesses. By combining Acumatica with your existing distribution system, you can eliminate costly data entry errors and streamline your shipping process. 
5. Pricing
Wholesale distributors often offer multiple prices for the same item based on the number of units, completion timeframe, and other discounts. Finding distribution software that accommodates their unique pricing requirements is a critical factor in their decision-making process. Acumatica provides distributors with the flexibility they need.
Acumatica offers all the core functionality distributors need to run their operations.
Acumatica is a powerful wholesale distribution software that offers business intelligence, eCommerce, mobility, pricing, and shipping. Unlike traditional wholesale business software, Acumatica offers an integrated option for Distributors to manage logistics and financial data. Acumatica provides an application foundation that grows as your business expands.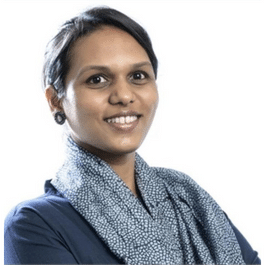 Sangeetha brings 20 years of experience in Information Technology which includes Solution architecting, building micro services, research, and evaluation of business applications, integrating apps.