#Series 1
Process Manufacturing refers to a production method that requires formulas or recipes for batch manufacturing goods in bulk.
Products or co-products are manufactured by transforming the raw materials from suppliers. Also, these are ingredients/components formed according to predefined formulas or recipes. The production process can also be an input item, intermediate, or bulk product received from another production. Hence, there is also a requirement for multi-level production in many scenarios.
Process industries may also require a Mixed Production mode. Here, after its made, the bulk intermediate goes through an assembly process like in discrete manufacturing for packaging. For example, the bulk food or chemical may require a recipe or a formula, and the packaging of that bulk in bottles or cases will require a bill of material as in discrete manufacturing. Bottles of strawberry jam are discrete, while the product inside is process manufactured.
This production method is used mainly in food and beverage, chemical, pharmaceutical, nutraceuticals, biotechnology, cannabis, O&G, and plastics industries.
The bulk manufacturing of goods necessitates chemical or thermal conversion in most cases. The manufacturing process frequently requires a thermal or chemical transition, such as heat, duration, or force. Therefore, one cannot transform a product made via manufacturing process management software into its components.
Best ERP for Process Manufacturing
ERP (Enterprise Resource Planning) refers to software systems that plan, manage, and connect several business operations across an organization. Process manufacturers must explore any instrument that can give their companies a competitive edge as globalization continues to pressurize the market for numerous industries. Surprisingly, Cloud ERP by Acumatica can accomplish this.
These are just a few pointers to assist you in increasing the efficiency of your business. Above anything, if you're using the right ERP system, you'll be able to collect the data you need to assess, monitor, and evaluate your practical efforts to improve efficiency.
Acu Process Manufacturing is a solution built on the Acumatica platform designed specifically for users in the process manufacturing industry. APM helps you manage your end-to-end production, maximize profits, and make crucial business decisions. At Tayana Solutions, Gold Certified VAR and ISV partner of Acumatica, we offer APM to process manufacturers who seek improved business efficiency.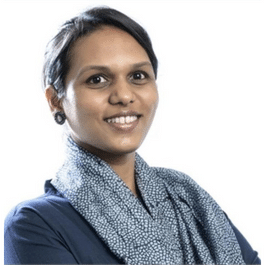 Sangeetha brings 20 years of experience in Information Technology which includes Solution architecting, building micro services, research, and evaluation of business applications, integrating apps.