#Series 1
Acu Process Manufacturing will allow you to track every stage of your production process, as well as Inventory management, Compliance Management, and Product It is no wonder that markets are flooded with Traceability Management Software. Therefore, choosing one to work on your project is very challenging.
Product traceability software can help organizations overcome their product traceability challenges because every business must ensure the safety of its consumers and protect its brand.
Manufacturing companies across diverse industries are fast embracing traceability as an essential process. The term 'traceability' refers to the ability to trace the whole production process, from the cradle to the grave or farm to fork or cotton to clothes.
MIts definition could vary for different industries. It is described as follows in the manufacturing industry: several essential information elements are logged, like manufacturers, distributors, and suppliers. Information about this is tracked throughout the process to track the steps in all aspects of their history, from procurement to machining, assembly, distribution, and sale.
Traceability has assumed increasing importance in recent years due to improvements in product quality and heightened awareness of safety. For instance:
Food
Pharmaceutical
Electronics
Chemical
Non- Chemical
Beverages
Producers can follow the journey of every component which makes up their products, from suppliers to manufacturers and finally to the end-user.
For instance, there is a high likelihood that food and beverage manufacturers will experience a daily product recall. A food control system that uses traceability tools like Traceability software for Food Manufacturing to control food hazards and supply accurate information about products can also control food safety concerns.
Lot traceability software allows users to trace the ingredients from origin to final product and back if necessary. Process manufacturing industries place a high emphasis on lots tracking. Hence, it records the materials used to make a batch of finished goods.
Moreover, you can understand and track which batches were sent to customers by comparing them to the production date. In the unfortunate event that you encounter a recall, this would be very beneficial.
ISO 8402 governs traceability. Through traceability requirements and system implementations, organizations can access historical data regarding their products, such as:
Products origin
Notes on inspection
Life Cycle of production
Destination of the product
Essentially, successful traceability systems are based on two components:
Identify/code reliably
Keep central records
Using Requirements management software, you can ensure that each requirement is tested and each verification step is linked to the requirements.
Through the Requirement Traceability Matrix, it is thus possible to manage and maintain the traceability of each requirement in its lifecycle.
Views on traceability
Traceability generally has two perspectives, though there are many approaches to understanding and analyzing it.
Chain traceability: Tracking of product movement throughout multiple processes.
Internal traceability: Monitoring of product movement within one process is possible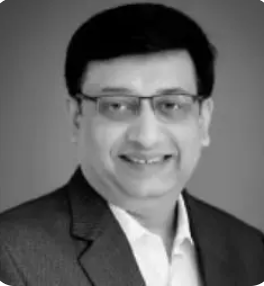 Vijay comes with a vast experience in ERP and enterprise solutions space with about 20 years of experience in various packaged application like Acumatica, SAP, Orion, Salesforce.com, SugarCRM and, SalesLogix.