According to some statistics, only 40 per cent of all ERP implementations are successful. Causes of failed implementations include a lack of executive support, inadequate budgeting and staffing levels, a failure to develop an effective communications plan, and other factors.
5 Reasons ERP Implementations Fail 
During our conversation with a company owner, we learned that his current ERP system increased the workload of his employees rather than helped them. The company required significant Customization for each order. Each order was not shipped directly to the customer from the warehouse, but customisation was needed before shipping. The nature of sign manufacturing calls for significant Customization of every order. However, the first effort to implement Acumatica in this business resulted in a system that did not achieve the company's business goals. 
With a more detailed and comprehensive approach, the company received the needed system, and the customer was now satisfied with the product. There are several reasons why ERP implementations fail. The following are five of the most common causes. 
Failure to align the company's needs with the right system
The implementation team for the ERP system at the sign company needed to learn about the company's unique nuances before beginning work. This led to several snafus and failures with the project. To ensure that a company's ERP system has the most excellent chance of success, it is imperative that consultants thoroughly understand a business's products, sales cycles, ordering processes, and shipping procedures before beginning implementation.
Leadership has yet to commit to the implementation of the program.
A second consideration is the leadership team's commitment to the ERP implementation. Senior management must understand and endorse the ERP solution selected for their company and be willing to put time, money, and other resources into its implementation if the project succeeds. 
Lack of accountability
Accountability is a vital ingredient in the ERP implementation process. When there is accountability, people are held responsible for their decisions. A lack of accountability behind an ERP implementation means that teams engage in too much finger-pointing and insufficient problem-solving; this bogs down the implementation process and takes the focus off solutions.
Having the appropriate team members.
ERP software touches every department and gives everyone in the company access to data and information for better decision-making. Some companies, however, decide that because ERP is software, the IT department should be responsible for making decisions about implementing it. This often leads to IT making poor decisions that need to be in touch with the unique needs of departments such as accounting, finance, marketing, sales and operations. ERP implementation teams must include members from all departments if they want to create successful implementations. 
Lack of training can lead to poor performance.
A business that fails to train its employees adequately is likely to encounter problems. This is because the employees will not use the ERP system to its full potential, and they may complain that the system needs the features that it has. Businesses should take advantage of the training programs offered by their ERP vendor, read the documentation that comes with the system, and ensure that their employees can access advanced training. 
Many companies need to train their employees adequately on their enterprise resource planning (ERP) systems. This results in the underutilization of the system and complaints that it lacks the features it possesses. Companies should take advantage of the training programs offered by ERP vendors to ensure optimal use of the system and access to advanced training for employees. 
Acumatica Cloud ERP is an integrated business platform that empowers companies of all sizes to transform their operations. The most flexible enterprise solution for growing small and midmarket businesses, Acumatica allows companies to manage every aspect of their business digitally, allowing for smooth growth and expansion.
Tayana Solutions provides comprehensive software consulting, ranging from e-Commerce to Customization. We specialize in the manufacturing industry, helping companies with process manufacturing needs. We are Gold Certified VAR and ISV partner for Acumatica. Please visit www.TayanaSolutions.com to learn more about our compassionate and reasonable approach to providing digital transformation services.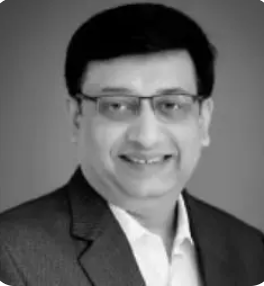 Vijay comes with a vast experience in ERP and enterprise solutions space with about 20 years of experience in various packaged application like Acumatica, SAP, Orion, Salesforce.com, SugarCRM and, SalesLogix.