MYOB Implementation Services


Switching to a new ERP system can be difficult and risky. It may also disrupt your business and damage its profitability. That's why you should trust Tayana Solutions for helping make the switch. Implementing an ERP system is a complicated process that can affect the success of your company's future. For this reason, it is important to find a solution provider like Tayana Solutions that has a proven track record of helping businesses to adopt solutions.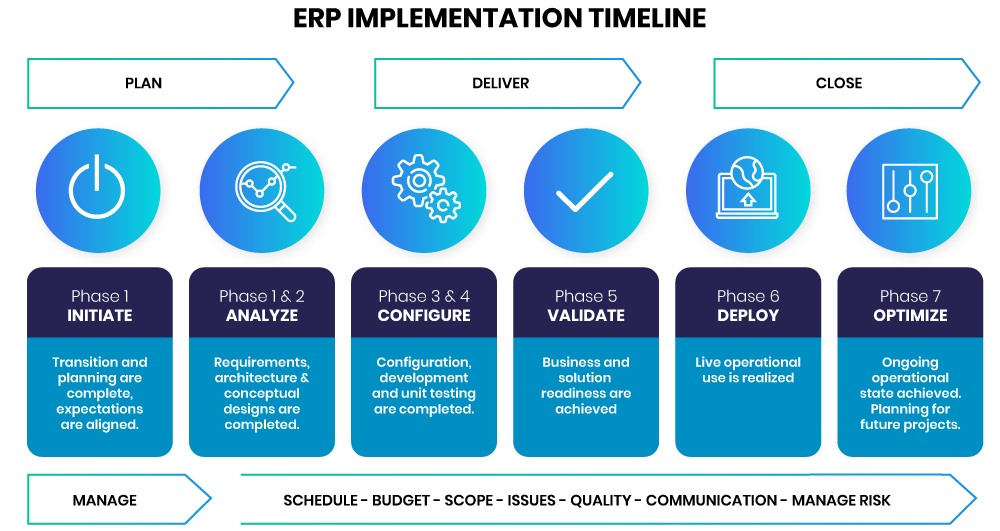 Why Are We Not The Same As Our Competitors?
Our focus is on helping you leverage your ERP solution to get the most out of it. We use an analytical approach, looking at your business holistically and We're not just about the technical stuff. We also understand your business and the way it works. Our consultants have a demonstrable history of helping businesses big and small, get streamline with our MYOB Cloud ERP implementation. The experienced consultants will analyse your business to understand how your business works and the best way to implement MYOB and Our functional consultants have years of experience in ERP implementation and their expertise will greatly reduce the time and expenses required in the implementation process.
We have a proven track record of strategizing effective methods for ensuring that you're able to derive the desired results. Our ERP experts come backed with extensive knowledge and experience of successfully implementing MYOB for businesses across industries. Depending on your business demands and limitations, we offer you various implementation models such as Express, Fixed Price or T&M (Time and Material) We have a proven track record of successfully implementing a wide variety of ERP packages, including MYOB, across industries. 
While a general ERP system can help your business run more efficiently, you may need special functionality that is specific to your industry. We can create custom code to make your ERP software do what you need it to do. In addition to standard ERP use, we can help you customize the system to function for your company. Businesses have different systems, which is why unique solutions are what drive the most success. Typical ERP implementations aren't perfect. We will work with you to custom-build processes that are perfect for your needs.
We have a partner certification with MYOB, a cloud-based software. Our consultants are certified in MYOB and we have multiple implementations of the software under our belt. Our MYOB consultants are trained, certified, and have many years of experience (in software training, implementation, setup, etc). We take the time to help your employees to better understand and use MYOB. Our certified MYOB consultants can easily get your employees to use it. We have experience implementing it and  you can be sure that your personnel will love the software and use it frequently to better your business. 
When you want to extend your capabilities, it's important to know how long the project will take. We've got experience with MYOB implementation and will guide you through the process. There's a reason our company has been successful. It's because we have a team of the best professionals in the world who will make sure you get results quickly and easily. Myob is a time-sensitive application. Time is of the essence, particularly because MYOB's ERP solution will change the way your business works. It's important to work with a partner who has experience with MYOB ERP (Enterprise Resource Planning) – because it's not easy to implement.
We'll find out exactly what you need and then create it for you. We'll implement MYOB Cloud ERP, based on a proven business management system, EXACTLY as you want it. Nobody knows better how and where you need your technology to perform. We work directly with you from beginning to end to make sure everything is exactly how you want it.