As competition increases and regulatory requirements change, pharmaceutical manufacturers use advanced technologies to make their production processes more efficient. As for now, members of the Pharmaceutical Research and Manufacturers of America (PhRMA) spent a record-breaking $79.6 billion on research and development in 2018.
The full benefits of manufacturing and control technology can help improve processes and assets. An industrial software platform can help to track data, control processes and automate functions.
Benefits of High Quality and Excellent Production Management in Pharmaceutical Manufacturing  
It's easier for pharmaceutical manufacturers to ensure compliance with all relevant regulations if they optimize their production processes.
As productivity gets better, the resulting increased scale and product throughput can lead to the growth of the profitability of the business. These generated profits can be utilized for new product development and company growth.
Lowering costs can also lead to increased productivity due to economies of scale, further boosting the bottom line.
A company has a competitive advantage with an improved bottom line and increased production.
Pharmaceutical manufacturers can improve productivity and quality by using six methods.  
Here are six steps to take to improve your productivity as a pharmaceutical manufacturer:
1. Protect data security and integrity as well as compliance with regulations.
Pharmaceutical companies need to protect the integrity of their data. They can increase their productivity and product quality by finding an efficient way. For instance, moving to electronic data recording can improve quality control efficiency. Initial results become available as soon as a batch is finished and the Reports and compliance-related documentation are ready. With paper-based data recording, this information takes longer to process.
Electronic, automatic data recording reduces the likelihood of errors and alerts quality management when recorded values are outside the expected range. Also, when data is saved on the cloud-based system storage. All employees have accessibility to the latest and up-to-date data, regardless of which internet-connected device they use.
2. Simplify your operation workflow by reducing paper.
Because of the strict standards demanded of the pharmaceutical industry, few corporations are as attentive to quality control. The process of making and distributing drugs must be tightly controlled, from manufacturing to labelling to sanitizing equipment.
In the pharmaceutical industry, the batch process stage is standard, in which products or medicines are made in batches rather than continuously. While this comes with advantages, it also means that a tiny mistake can ruin a whole set of drugs. A lousy pack or set means a significant amount of wasted money, time and raw materials.
When a manufacturer misses a faulty batch of its product, severe bodily injuries may result, leading to significant fines and lawsuits and damage to the company's reputation.
Pharmaceutical manufacturers' collected data about their processes is crucial to assure product quality. Most companies still rely on paper documentation modes, leaving data collection and management prone to errors.
However, the process remains unchanged, so it is also efficient for validation. Paper on Glass offers detailed instructions for each task—including safety instructions or prescribed user actions—to help prevent errors.
3. Maximize efficiency, flexibility, and ease of use.
Manufacturing efficiency can be described as the ratio of output to input. This manufacturing includes time, money and materials.
For example, you can use it to gather information from your entire manufacturing facility, giving you a clear picture of your production process efficiency. You can use the reports and data you obtain to uncover areas where you can improve your processes and facility.
Automation can reduce the number of manual processes involved in a task, such as making a car. Automated alarms allow operators to be notified quickly should there be a problem and be able to respond immediately.
Validation is necessary for pharmaceutical manufacturing due to the highly regulated standards for the pharma industry. Acu Process Manufacturing (APM) can also help increase efficiency in this area. It offers full compliance as a standard and allows you to change or improve your processes without revalidation, saving you significant time and resources.
Acu Process Manufacturing (APM) 's a cloud-based solution that lets you streamline your packaging process by monitoring and visualizing each department's production activities and providing you with access to data from anywhere. This accessibility also allows you to quickly resolve potential issues, accelerating your workflow.
The convergence of information technology and operational technology has prompted manufacturers to use Industrial Internet of Things (IIoT) technology to improve their businesses.
Using APMs, you can create seamless communication between production and the business side of your organization. For example, you can use data collected from your manufacturing process to inform business decisions that can improve efficiency.
4. Optimize the life cycle of production assets
One way to increase manufacturing efficiency is by improving machinery life and uptime. If equipment breaks down and needs replacement, companies lose money to purchase or repair their equipment and production time. Faulty equipment and tools could also damage batches of products, which means wasted time and resources.
The most effective maintenance programs are proactive rather than reactive since they allow companies to identify and fix equipment issues before they result in downtime or costly repairs. One way to develop an aggressive maintenance program is to switch from a fixed or reactive maintenance schedule to a predictive maintenance program.
To ensure the highest level of reliability, you can install sensors and other equipment that gather data on your system's performance. We will monitor your account for any problems and notify you if we detect one so that we can schedule maintenance to prevent downtime. Acu Process Manufacturing (APM) enables you to create maintenance schedules by automating many of the processes involved with creating them.
5. Integrate all the required technology for manufacturing
The pharmaceutical manufacturing process is complicated and includes diverse equipment and systems. Production is complex, but you must also consider auxiliary equipment, building systems, and heating and cooling systems. Pharmaceutical production requires controlled environments to ensure the product isn't contaminated or degraded.
APM's comprehensive platform can help you supervise, control, and optimize the required production equipment, tools, and other integrated systems. It helps monitor your entire process manufacturing system and how the different parts function regularly. These advanced and upgraded dashboards of APM give complete visibility that can help you find ways to improve efficiency and productivity.
Acu Process Manufacturing (APM) integrates all areas, including clean rooms, into a single monitoring system. It includes chronological event lists, alarms, test logs, archiving and more in one platform. This integration will give you a better way of analyzing and presenting data, which will help you understand your systems better and improve them.
6. Enhance industrial security
Cyberattacks and other security threats can cause pharmaceutical companies to hesitate to adopt technologies that could boost their productivity. The new technologies, such as IIoT devices, provide many benefits but also present potential new threats that security systems must protect confidential data of the pharmaceutical process manufacturing business.
All pharmaceutical companies must have robust cybersecurity systems in place. These systems enable companies to adopt groundbreaking, new technologies. It is also essential for companies to choose technologies that have excellent cybersecurity features built into them.
Acu Process Manufacturing (APM) systems include security features such as encryption, authentication, file signature, secure interfaces, and secure user administration. These features make it easy for customers to integrate APM technologies into their security strategies.
Why Tayana Solutions is the best process manufacturing software, provider
Pharmaceutical manufacturers must increase their productivity to keep up with the competition and comply with stringent regulations. The perfect process manufacturing system or technology can help you achieve business goals faster.
Tayana Solutions aims to provide technology that helps companies manage complexity efficiently by continually improving our products and adding new features. Along with our products, we offer complete hands-on training and support services to guide customers through their projects from start to finish.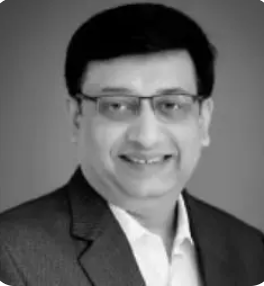 Vijay comes with a vast experience in ERP and enterprise solutions space with about 20 years of experience in various packaged application like Acumatica, SAP, Orion, Salesforce.com, SugarCRM and, SalesLogix.