While every company today is unique, they all suffer the same hurdle: to be competitive in today's market; they need access to a feature that enables them to develop, expand, and progress faster. They want innovative, internationally networked, and constantly updated software applications and systems that will allow them to devote more time and energy to growth projects rather than day-to-day IT management. Here is where Acumatica cloud ERP for the fuel and Lubricants Industry enters the picture.
Acumatica ERP software combines and organizes vital operating and financial company operations, including stock, ordering, operations management, procurement, manufacturing, transport, and fulfillment, and provides a single source of real-time data. 
Given this scale, the Acumatica ERP system must provide a consistent, up-to-date information analysis to all business segments, regardless of where personnel works. Cloud-based ERP meets these needs as a service. Since the software operates via the internet, all required is an internet service and a website.
Acumatica is a Cloud-Based ERP for the Fuel and Lubricants Industry with its aggressively-developed features to successfully keep pace with business demands. Most importantly, Acumatica will be able to leverage its industry experience to help the company blend some of its best practices with current business processes.
Acumatica offers one-stop ERP software that streamlines operations, manages hundreds of formulas, and lets you modify or substitute a chemical in formula while still maintaining the original formula. With excellent planning and dashboards for detailed reports, the software offers real-time status, demand, supply, and all other information at your fingertips.
Acumatica Cloud ERP is a fully integrated business software solution that contains modules that address the inventory and order management pain points faced by every Fuel and Lubricants business. Acumatica's Inventory module allows users to maintain an accurate inventory count and track their stock across the entire supply chain, thereby ensuring efficient use of resources. The Order module in Acumatica lets users streamline their procurement process with the help of electronic ordering, electronic invoicing, purchase orders, warehouse management, and other capabilities.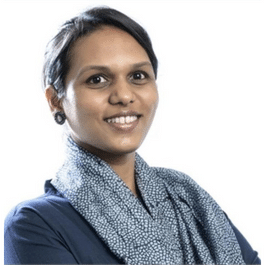 Sangeetha brings 20 years of experience in Information Technology which includes Solution architecting, building micro services, research, and evaluation of business applications, integrating apps.