Paint manufacturing is a massive industry in its own right, servicing nearly every industry and sector, from real estate to manufacturing. Paint plays a crucial role in the development stages of new constructions. The demand for industrial paint created by the growing automotive industry is expected to grow. Paint manufacturers are now proactive in adopting enterprise resource planning (ERP) systems to streamline and scale their operations.
As more and more paint manufacturers have realized the benefits of enterprise resource planning, or ERP, systems, they have been implementing them to grow their businesses and make them more scalable. Acumatica Cloud ERP for Paint Manufacturing Industry can help paint manufacturers manage and simplify their operations by addressing key factors.
Quality Control – The Quality Control module-integrated with the Stores, Material, and Production modules-works to ensure that quality standards are met while also streamlining processes. The control parameters define the start, stop, and acceptance points for a job. Quality checks are performed on Material received from vendors and customers. A quality check is completed for each Work Order before it is released for fabrication. It provides a reason for rejection, so that management can assess the vendor or process.
Procurement Process – Acumatica Cloud ERP Procurement modules provide customers with the ability to manage various types of ingredients purchases. The vendor contract price feature helps to control the material procurement at the correct values and approval level to make sure that every purchase order is approved by the appropriate authority. A Pending Purchase Order Report on the basis of the expected arrival date helps Purchaser to make sure the availability of Materials at the Store at the scheduled time.
Inventory Module – In the ERP for the Paint Manufacturing industry, you can maintain a minimum inventory level that helps you to generate auto Purchase Requisition and ensure your production process will not get stuck for the reason of a shortage of Material. Multiple warehouses and plants can be managed from a single system, which helps to centralize data access for all users. Acumatica Cloud ERP enables you to update your data in real-time so that you always know the position of your inventory with respect to quantity and value.
Production and Planning Module – The planning module can help you schedule your shop floor activity to achieve the expected finished goods completion date. Monthly / Weekly / Yearly MRP Report enables a company to have available the right materials in its warehouse at the right time. MSP Reports helps them schedule production according to delivery schedules for customers.
The ability to define multiple Bill of Materials (BOMs) and revision features can help a manufacturer create products that respond to changing industry trends while meeting customer expectations. You can create a Job Card, which is used to define components and resources required by the job.
Finance – The Accounts Payable and Accounts Receivable modules are integrated with the operation and production module. You may maintain all financial transactions as per standard accounting principles.
You can implement the maker-checker concept when configuring authority matrices for financial transactions in Sage ERP System. Your foreign currency transactions are more effectively accomplished, and you can have a higher degree of accuracy in handling gains and losses on currency exchange transactions by using this system.
 Tayana Solutions  specializes in the Process Manufacturing domain catering to their unique set of demands that are not understood by general manufacturing products. Contact us if you are in search of a compassionate & reasonable service provider to experience the benefits of digital transformation.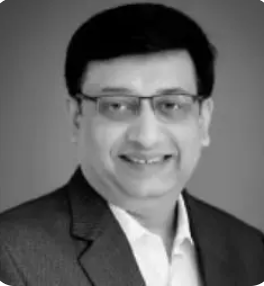 Vijay comes with a vast experience in ERP and enterprise solutions space with about 20 years of experience in various packaged application like Acumatica, SAP, Orion, Salesforce.com, SugarCRM and, SalesLogix.