You may have the title of CFO, VP of Accounting, Auditor, Accountant, or Finance officer, but you are responsible for the company's money. You are responsible for making sure that bills are paid, salary is fulfilled, bank statements are correct, and budgets are produced, to name a few responsibilities.
Acumatica's cloud ERP system is continually a leader in the mid-market by ERP usability, satisfaction, and functionality. On receiving high customer satisfaction scores, Acumatica has been named a leader in the mid-market. International data corporation is the premier provider of advisory services, events for the IT sector, and market intelligence. IDC analysts said that one should consider this company while looking for an adaptable ERP system. This will be beneficial, as it configures to fit your business.
What is Acumatica?
Acumatica Is the Complete Cloud ERP Solution For All Your Business Management Needs Today and In The Future. Acumatica is an integrated financial and business management system with complete back-office capabilities that enables anyone to operate the organization more successfully. It's essentially a single system that combines your company's financial administration, administration, and customer relationship management. It's constructed with industry-standard technologies and process manufacturing industries.
A business can choose to conduct its activities on-premises or in the cloud—Acumatica charges by the number of resources required, not by the number of users. The references noted that Acumatica is simple and easy to use and increases the overall click count through streamlined workflows. Acumatica develops financial and accounting procedures and systems across the organization. It facilitates the use of reports and dashboards that provide a real-time picture of the present and future company performance and trends. Acumatica centralizes all of your data, allowing you to examine it using best-in-class advanced analytics.
Conclusion
Acumatica is the fastest-growing channel of worldwide partners. Their partners provide access to cloud ERP systems and receive phenomenal training. The Acumatica Partner Program gives them generous margins and ongoing support. Also, it believes that it will provide its innovations and potential to customers with comprehensive cloud ERP solutions. It will meet all the business requirements and continue doing what they do best. Maintain financial records that are reliable and fully transparent.
Use Acumatica to keep track of all of the company's activities. Use Acumatica's comprehensive accounting, management, and CRM. The system allows you to use Acumatica's wealth management features. Here, you can check and update, and auditing conformity.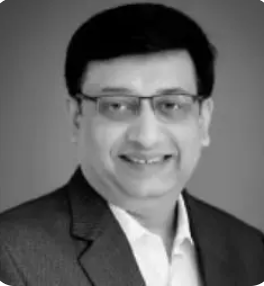 Vijay comes with a vast experience in ERP and enterprise solutions space with about 20 years of experience in various packaged application like Acumatica, SAP, Orion, Salesforce.com, SugarCRM and, SalesLogix.