The rubber manufacturing industry has seen a steady increase in demand over the years. It is due to the increased use of rubber products, which creates good opportunities for importers and exporters of these products. India currently exports the most extensive rubber products worldwide, with many small businesses contributing to this increased production.
ERP Software for the Rubber Industry
The rubber products industry in India has increased in the past decade. The demand for rubber products is growing steadily, and the country is now the world's largest exporter of rubber products. However, there are many challenges facing manufacturers of rubber products in India. The price of raw materials used in manufacturing these items varies greatly, and a short product life cycle makes it difficult to maintain high-quality standards. Manufacturers also face other challenges, such as marketing demands that are not always stable and changes in revenue due to the varying quality of goods produced.
To be competitive, rubber industry companies must reduce operating costs. To do so, they require an enterprise resource planning (ERP) system that can streamline operations across numerous facilities. Rubber, as a product, has a shorter life span than other commodities; thus, manufacturers need to charge higher prices for their products or risk losing customers to competitors who can offer lower prices.
During the production process, materials are often wasted. ERP software helps eliminate waste by ensuring that all materials are used before expiration.
ERP Benefits for the Rubber Industry:
The ERP software captures and records each manufacturing step, from raw material to fine finished goods. You gain visibility on real-time data by entering each step as it is completed.
The inventory module in Enterprise Resource Planning software facilitates easy access to essential data concerning the value of inventory.
An ERP system for the rubber industry will provide you with better management of your raw materials and improved control.
To manufacture rubber products, multiple design and production procedures are needed. ERP software can expedite the process of mapping customer requirements into plans, thus allowing more rapid delivery of customer orders.
Any mistakes or misunderstandings in the client's specifications can lead to costly errors. The ERP system helps you avoid these errors by providing accurate calculations and warnings of potential problems.
The next big issue is waste generated in the production process. Since rubber is moulded into a given shape to create a product, there is a chance that the raw materials will be used in an incorrect calculation. However, an ERP system can calculate the right amount of material needed for each quantity, thus giving you an exact figure on waste generation.
Customer loyalty can be gained through quality standards. ERP software provides a separate module for such measures, ensuring that each product is of the highest quality.
Acumatica ERP is a software tool designed specifically for the rubber industry. It allows users to track inventory and customer orders, streamline production processes, and reduce costs through better resource management.
Tayana Solutions offers a wide range of software solutions for e-commerce, vendor portals, and WooCommerce integration. The company specializes in process manufacturing and is a Gold Certified Partner for Acumatica.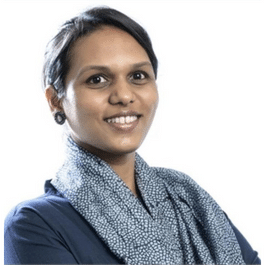 Sangeetha brings 20 years of experience in Information Technology which includes Solution architecting, building micro services, research, and evaluation of business applications, integrating apps.