Finding the right ERP software for your small manufacturing business is crucial to its efficiency and growth.
The many facets of a small manufacturing business can be streamlined by ERP software, which provides a single program for many purposes.
An Acumatica ERP system can help transform supply chains by providing visibility, automation and control. This makes it possible to rapidly scale your brand and optimize current systems–without massive spending.
ERP systems offer a lot of benefits, but small businesses often need help with the idea of scouting and implementing new technology. We'll help you understand the core considerations of choosing ERP software, with advice tailored specifically to manufacturing SMBs.
What are the reasons for upgrading to ERP software?
ERP systems provide real-time data.
Analytics is a crucial part of any industry that wishes to change and grow with the needs of its consumers.
Acumatica ERP is designed to provide a unified view of your business, which tracks data across departments. This gives you a comprehensive picture of how different functions affect one another and allows you to tweak as needed to get the best possible results.
An ERP system can help you improve your customer service.
A common concern of small businesses when they start using an ERP is accuracy. With detailed visibility of inventory, materials, progress, and schedule, there's less chance of error and disgruntled customers.
A recent study by Business Wire reports that 95% of online consumers actively monitor their shipment status daily. Acumatica's ERP software can help you provide them with accurate, automated order tracking for a happier customer experience – and real inventory updates.
Acumatica ERP Helps Grow Your Business
As companies grow and expand, they need more of everything, including labor, warehouse space, time, and marketing. Most manufacturing software solutions are designed to help you optimize the things you have and make room for more.
Acumatica ERP Reduces Costs
ERP software like Acumatica can help you save money by reducing errors, keeping customers happy, preventing inventory surplus or deficit, tracking expenses and write-offs, and automating monitoring of your company's finances. A time-saving system will allow you to allocate labor elsewhere, freeing your employees for more productive work.
Acumatica ERP simplifies and streamlines business processes.
With an ERP platform, your business can centralize its operations under a single system. This streamlines many of your company's processes, which means downsizing from various software solutions to one that puts all your primary functions under one umbrella. It also creates a central hub that requires only a single software training for all departments.
After considering these considerations, we hope you'll be closer to deciding which cloud ERP to choose. We also offer an assortment of tools that make the selection process easier. Contact us for a customized ERP.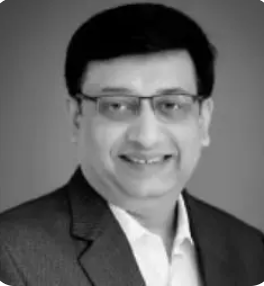 Vijay comes with a vast experience in ERP and enterprise solutions space with about 20 years of experience in various packaged application like Acumatica, SAP, Orion, Salesforce.com, SugarCRM and, SalesLogix.