As a manufacturer in today's technologically advanced world, it is very important to keep an eye on everything, i.e., from the top floor to the shop floor. Every manufacturer has unique needs from make-to-stock, make-to-order, hybrid (mixed), job shop, project-centric, to repetitive manufacturing. For monitoring and analyzing the performance, manufacturers need a business management solution like Acu Process Manufacturing that can keep things on track while also delivering the right products to the right people at the right price and on time.
It is where Acu Process Manufacturing (APM) comes in. An ERP software designed for today's process manufacturer. From Food & Beverages, Pet Food & Medicine, Life Sciences, Cosmetics, Personal Care, pharmaceuticals, Agri products to Specialty Chemicals, APM can cater to the needs of various industries using process manufacturing and is flexible to fit the different business models.
Why is Process Manufacturing ERP important for Business?
A Process Manufacturing-specific ERP software enables in delivering genuine and long-term value to business organizations. From managing and monitoring essential business processes, inventory levels, manufacturing processes to managing accounting and finance, APM offers many advantages.
· It supports Recipe & Formula Management with By-Product, Co-Products & By-Products
· It helps to track Allergens, physical and chemical properties
· It helps in tracking raw materials, optimally allocate resources and plan the production process.
· The end-to-end manufacturing process becomes more efficient using APM along with tracking activities of the shop floor.
· With APM, manufacturers can schedule jobs based on inventory levels, based on machine time and labor hours, along with monitoring the inventory of finished goods.
· Managing accounting and daily finances become easy and one can create custom reports.
· With APM, the manufacture can receive, scan, and store products efficiently as each location is known in the warehouse.
· With the use of quality control (CoA, Deviation Records, CAPA, Investigations – NC & RCA), APM can ensure products meet customer specifications.
Features of Acu Process Manufacturing
The process manufacturing ERP from Acumatica comes with significant features, such as:
Production management
Production management is a feature of Acumatica ERP that allows boosting productivity, profitability, and competitive advantage by optimizing the resources, extracting more significant profit, and reducing the indirect and direct costs, respectively.
Benefits of APM's product management feature includes:
Real-time visibility: The software system understands costs, identifies variances, optimizes product schedules, and eliminates waste.
Operationalize data: See the plant floor data and use it to enhance quality.
Scalable growth: Rapid production growth scaled dynamically.
Flexible: Allows to add advanced functionality, such as a product configurator for managing custom design
Transparency: Improves real-time clarity of the production process.
Inventory Management
Acumatica's inventory management for process manufacturing system allows to management of high-volume operations and incorporates complex supply chain logistics into the inventory and distribution process. With this feature, the manufacturer gets access to inventory in transit, available inventory, inventory costs, and reorder quantities.
Benefits of APM's inventory management feature:
Inventory visibility and tracking: Optimizes Augments the movement of ingredients or supplies and finished goods. Helps reducing shipping, handling, and receiving errors.
Flexibility and scalability: Quick response to the altering demands and manages high-volume transactions using automated processes.
ERP integration: Integrates with various other ERP functions supporting warehouse management and informing inventory status.
Standardized processes: Minimizes handling costs, and boosts warehouse efficiency by delivering orders error-free and on time.
Material Requirement Planning
This feature enables the manufacturers to operate more efficiently and profitably by using a deadline-driven order system synchronized with the production schedule.
Benefits of APM's Material Requirement Planning feature include:
Inventory Management: Reduce order lead times, efficient utilization of stock on-hand, and materials received on time.
Customer-retention: By delivering on-time consistently
Formulation
The formulation feature of APM accelerates the product development process by allowing manufacturers to store, revise, and retrieve every formula/recipe used in the production process, along with defining the ingredients, class, status, description, set of instructions, costs, and safety instructions.
Benefits of APM's formulation feature include:
Easy management: Enables easy control of the production process – from the initial concept to the end-product.
Property values calculation: Helps in calculating the property values in coordination with the industry standard and user-defined formulas.
Yield estimation: Enables estimation of by-product and co-product yields and the overall cost.
Quality Control
The quality control solution of APM identifies any quality issues, tracks internal quality, and confirms high-quality production for the consumers. It is a single system to compliance processes across the supply chain – from buying and receiving to producing and shipping.
Benefits of APM's quality control feature includes:
Increased efficiency: Automates and streamlines quality processes, thus reducing manual tasks and data collection.
Better visibility: Allows witnessing the real-time status of main quality events to fix any detected issues.
Higher quality products: Puts system-driven controls in place, ensuring accountability and better-quality products.
Lower rework costs: Reduces the costs of scrapped and reworked finished goods.
Strict standards compliance: Establishes compliance with regulations like ISO, FDA, IATF, and cGMP.
Better accuracy and trust: Eliminate error in manual data entry and disintegrated records with one source of truth.
Better collaboration: Combines processes, coordinates workflows, and promotes data sharing.
Greater customer satisfaction: Increases consumer requirements and improves quality standards by delivering error-free products on time.
Conclusion
Acu Process Manufacturing (APM) is an ERP solution built on the Acumatica platform for process manufacturers that enables end-to-end production management. It allows process manufacturing industries to address their unique needs to progress in the competitive market. At Tayana Solutions, Gold Certified VAR and ISV partner of Acumatica, we offer APM to manufacturers who seek improved business efficiency and maximize overall profits.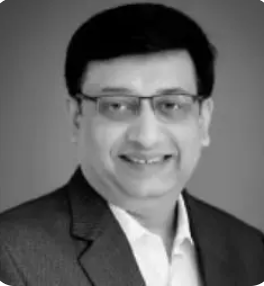 Vijay comes with a vast experience in ERP and enterprise solutions space with about 20 years of experience in various packaged application like Acumatica, SAP, Orion, Salesforce.com, SugarCRM and, SalesLogix.