Are you looking to manage your Milk Products Manufacturing business? Acumatica cloud ERP can help with features specific to the Dairy manufacturing management system.
Acumatica ERP software is a cutting-edge tool for sustainable farmers. Using sophisticated ERP software systems, you can make your production-to-profit pipeline far more efficient!
This article explores what Acumatica ERP software is and how it can help the dairy industry. We also look at Acumatica's industry-leading solution that allows you to tackle the complexities of the dairy industry.
Enterprise resource planning software is a broad category of business management software that helps companies manage daily operations.
ERP systems Features for Dairy Manufacturing Industry include:
Accounting and procurement modules.
Project management capabilities.
Compliance tools.
Supply chain management functionality.
Risk management functionality.
Some ERP packages even include performance management features. This package allows businesses to plan budgets accurately and forecast revenues and expenses.
ERP software can help dairy farmers streamline their operations and get their products to market quickly. It ensures compliance with strict FDA regulatory mandates. Cloud ERP Software allows farmers to track inventory, quality control and lot traceability. And also FDA compliance, warehousing and inventory management, route management, and planning and scheduling.
Dairy manufacturing has unique challenges best addressed by a tailored ERP solution. Dairy ERP can help farmers assess the composition of raw milk, classify it, and determine expiration dates and cost concerns.
In the dairy manufacturing industry, businesses must be flexible and agile to capture real-time data and analyze products and materials. And respond quickly to changes in their environment. ERP software can help you maximize your potential and control all aspects of your business. And makes it easier to take on challenges that once seemed difficult to solve.
Acumatica software is a comprehensive solution for companies in the food and beverage industries. With years of experience leading the industry, Acumatica can help you control your business from end to end. And also ensures you are equipped to take on the growing list of requirements for the dairy industry.
Our ERP for the Dairy industry is built to help you with the following:
Recipe management
Quality control
Lot tracing
Regulatory compliance
Formulation
Packaging
Specification comparison
Multi-level approval workflow
Here are a few of the many features of our system that set us apart:
Real-time information tracking
ERP software allows businesses to track data throughout all production stages. And ensures that each batch is dispatched and delivered within critical deadlines. It helps reduce waste. Our Acu Process Manufacturing ERP allows companies to track and monitor processes from end to end.
Customer Fulfilment
Acumatica ERP software helps businesses stay organized and efficient, preventing errors. And ensures quality, leaving customers with no reason to complain. With dairy products, there are stricter timelines to preserve food quality. And Acumatica's software helps businesses track expiration dates and ensure quality control.
Reliable Traceability
When organizations buy their dairy from several sources, they need to be able to trace the manufacturing process from start to finish. This ensures that products are safe for consumption.
Knowing where the lots of raw milk come from and what finished products the milk will be used in helps them ensure transparency, consumer safety, and compliance.
The suitable milk class with its breakdown of components should go into the required lines. But if food safety concerns exist, tracing back to its origin allows it to be dealt with quickly.
Acumatica ERP software helps companies automate critical record-keeping steps. And also reduces the risks associated with human error and simplifies the tracing of all products. The system provides visibility within seconds, making it easy to track all ingredients.
Inventory and Expiry Date Tracking for Dairy Industry
Cloud ERP software can help you track the freshness dates and shelf life of all the raw milk batches that flow into your facility if you use raw milk in your products.
It ensures you use the product before it spoils, reducing waste. The software also helps you determine which attributes to set on all goods, allowing you to track them more efficiently.
Quality and Compliance
Acumatica ERP software enables you to set up customized inspection parameters. And ensures your final product is of the highest quality. Acumatica's software also allows you to establish a quality control checklist, including adding detailed instructional libraries. It enables you to be confident and prepared for auditing processes.
Proactive Food Safety Approach
Acumatica allows you to test your procedures for a product recall and prepare you for real-life memory scenarios. So that you can act fast and confidently to protect your brand's reputation.
Conclusion:
Acumatica's ERP software helps you optimize your business processes and maximize your potential. Operational efficiency is essential for a thriving dairy business–contact us today to learn how we can help!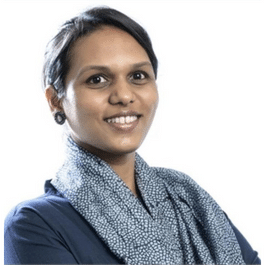 Sangeetha brings 20 years of experience in Information Technology which includes Solution architecting, building micro services, research, and evaluation of business applications, integrating apps.