Switching from legacy systems and excel sheets to a cloud-based ERP is a drastic step which is riddled with challenges. Implementation can be tough and if not handled by professionals it can turn into a disaster leading to wastage of time, money and employee productivity. Your business may be disrupted with irreparable damages. This is why it is important that you seek assistance from seasoned ERP consultants like those at Tayana Solutions.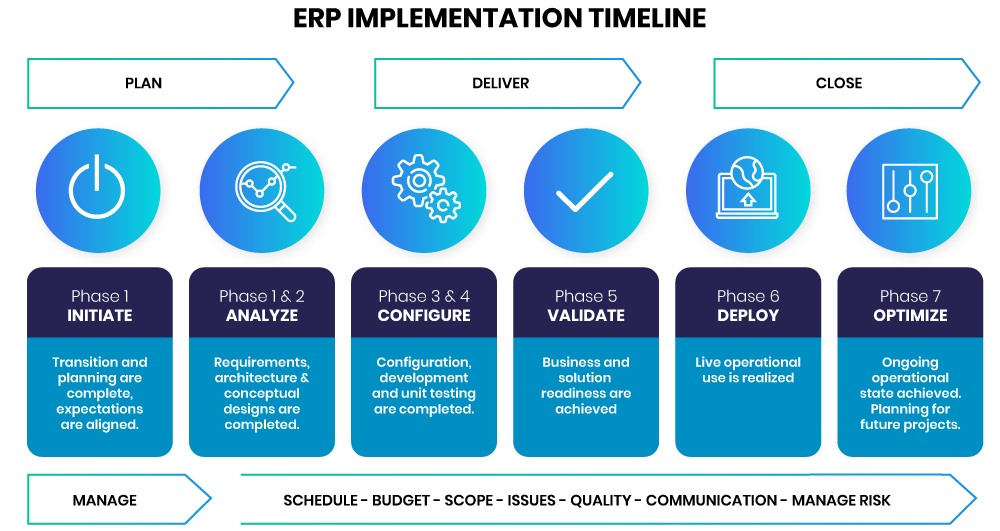 We go beyond functionality to understand the aspects critical to your business for a successful
ERP implementation.
Our focus starts with analytical aspects of your business and we drill down to specifics to get to your analytics. Our seasoned functional consultants can understand and share the broad view of your organization to ensure a quick and cost-efficient implementation. We have a demonstrable history of helping businesses big and small, get streamline with our Acumatica Cloud ERP implementation.
We have a proven track record of strategizing effective methodology to ensure that you are able to derive the desirable results. Our ERP experts come backed with extensive knowledge and experience of successfully implementing
Acumatica
for businesses across industries. Depending on your business demands and limitations we offer you various implementation models such as Express, Fixed Price or T&M (Time and Material).
Aside from the generic ERP implementation, we can also customize your ERP to suit your business requirements. We recognize that every business has adopted and succeeded by implementing special and unique processes. We will work with you to custom build those unique processes to be implemented within the ERP application. Customized solution can drive your business towards greater growth and profitability.
Gold Certified Acumatica Partner
We are a gold certified partner of the leading cloud-based software, Acumatica. Our consultants are duly certified in Acumatica and have multiple implementation experience. We stretch ourselves to make your employees feel comfortable to use the application and drive better results.
Time is of essence and we understand it better than any other implementation partner you will find. Our goal is to make sure that the implementation is quick and easy. We have Center Of Excellence for Acumatica ERP comprising of specialists in every area of the application. We deploy multiple resources across the application in order to get you the best in the industry competence and quick deployment. We will provide you with a clear roadmap of the implementation so that you can understand how we will ensure you gain quicker ROI (return on investment).
We hold a strong reputation of proffering quick, easy and cost-effective implementation methodology. Depending on your business requirements, we will chart out the quickest, most cost effective yet profitable model for implementing Acumatica cloud ERP.