Goods Review Practice, or GRP, is a "documented best practice" within the Center for Drug Evaluation and Research that discusses any aspect related to the process, format, content and/or management of a product review. Goods Reviews Practices are;
Industry practice has evolved as improved methods for evaluating new products. Adherence to these practices provides objectivity and consistency to the review process.
Reviews can be improved through the use of a guideline review process (GRP). The GRP is a structured, systematic review process intended to help streamline and improve the efficiency, clarity, and transparency of the review process.
Your supervisor will provide valuable mentoring and implementation teams will be formed to ensure the new system is thoughtfully integrated. All staff will receive formal training on the new procedures.
As GRP teams develop and review, staff become familiar with the tools, which will be in be integrated into daily review activities. GRPs can change and frequently evolve due to new science, statutes, regulations, guidance, and accumulated experience, updates will become available regularly. The GRP MAPs and guidance documents being developed by CDER are listed below. The most up-to-date records can be found on the FDA Guidance Documents and CDER Manuscripts/Track Change page.
The review staff must be familiar with these general research plans and procedures, and they must gain approval from their supervisor before departing from them. The GRP (generic review program) initiative is run by multiple divisions of the Center for Drug Evaluation and Research.
What does product review management include in the Pharmaceutical business?
What does Biometrics include for pharma product reviews?
Good Review practices require statistical templates. (MaPP)
Clinical Requirement for pharma goods reviews;
Clinical pharmacology during pharmaceutical goods reviews
Clinical Pharmacology reviews new molecular entity applications (NMEs), biologics license applications (BLAs), and original biologics license applications (OBLAs). (MaPP)
Exposure-Response Relationships in the Design of Studies, Data Analysis, and Regulatory Decision-making. (Guidance)
Reproductive and developmental toxicities can be studied using a variety of approaches and provide insight into possible risks. (Guidance)
Goods Review in Nonprescription Products
Good Review Practice Guidance on the Management of INDs and NDAs for Nonprescription Drug Products. (MaPP)
Considering safety during the review process
Good Practices for Adverse Drug Event Surveillance. (Guidance)
The FDA's communication to the public about drug safety. (Guidance)
The Office of New Drugs and the Office of Drug Safety have a number of activities that manage risks. (MaPP)
About Tayana Solutions;
Tayana Solutions offers cloud ERP software called Acumatica and Acu Process Manufacturing (APM). We specialize in helping the pharmaceutical and healthcare industries navigate the tricky waters of regulatory reporting.
Brief About Acumatica and Acu Process Manufacturing (APM).
Acumatica is a cloud-based enterprise resource planning (ERP) software for small and medium-sized businesses. Acu Process Manufacturing Suite is an ISV partner of Acumatica, a versatile architectural framework and application development platform. The suite runs on mobile and cloud technology; it uses the world's best software. For implementing FDA guidelines in your process manufacturing system software. Schedule a call now.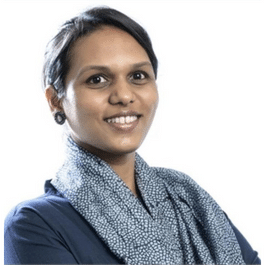 Sangeetha brings 20 years of experience in Information Technology which includes Solution architecting, building micro services, research, and evaluation of business applications, integrating apps.