SMBs have a significant role in shaping the economy of a country. These businesses can be very beneficial in a variety of different financial divisions. ERP implementation is becoming increasingly common nowadays.
Because of the rapid change in the nature of the market, the competitive environment is increasingly competitive and global. Small and mid-sized enterprises are confronted with different Key issues that may not give a friendly air to a fruitful ERP implementation. 
This is why understanding the challenges of your business is just as important as its relevant knowledge.
Small and medium-sized enterprises are reluctant to install a new ERP Management Software system
There are many reasons why small and medium-sized enterprise owners and officials tend to avoid enterprise resource planning implementation. In this article, we discuss the five main challenges they face:
Limited ERP Awareness
Small and medium-sized enterprises have limited awareness of the capabilities of enterprise resource planning (ERP) systems. This lack of awareness and confusion over which ERP vendor to trust affects their growth.
Misconception
There is a misconception among some small businesses that enterprise resource planning software is only for large-scale corporations because of the high initial costs and complexity of implementation and maintenance.
Lack of Resources
The lack of resources poses a problem for SMEs. Few skilled IT personnel can provide suitable suggestions and proper navigation to the implementation team, which makes ERP implementation seem like a burden to SMEs.
A company might outsource an ERP consultant. That will cost the company more money. However, after the ERP solution is implemented, the company will use its resources more efficiently.
Financial worries
When your business is at the stage where it's growing, the cost of an ERP implementation becomes a little less prohibitive. However, before you decide to move forward with implementing an ERP system, consider all the benefits it will bring and not just the costs associated with it.
Employee resistance
The implementation of an ERP system can bring major changes within the organization. Building a systematic workflow and strict work environment can make the employees panic and resistant to change in the wrong way.
Conclusion
ERP is a software application set that makes complex business processes simple and efficient. It automates several business processes and improves overall efficiency for a company. Implementing ERP enables businesses to enhance their bottom line with increased productivity and minimised costs.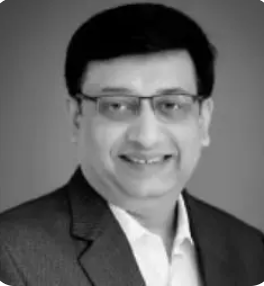 Vijay comes with a vast experience in ERP and enterprise solutions space with about 20 years of experience in various packaged application like Acumatica, SAP, Orion, Salesforce.com, SugarCRM and, SalesLogix.