How Acu Process Manufacturing is Improving Automation in Pharma Manufacturing?
Cloud-based Enterprise Resource Planning (ERP) software for the pharmaceutical industry.
In order to compete in today's highly competitive pharmaceutical manufacturing space, a company needs to implement Enterprise resource planning (ERP) software that is scalable, flexible, and adaptable. Acu Process Manufacturing contains advanced features that will help you cut costs, adhere to government regulations, achieve efficiencies in supply chain management, and perform repetitive tasks without any human intervention. As the industry matures, companies will benefit by integrating all business functions into one software through APM's powerful built-in features.
Acu Process Manufacturing Improves Efficiency & Productivity in Drug Manufacturing.
Manufacturers must meet the needs of customers and government regulators by managing the entire supply chain for drugs, ensuring that the raw materials used to make them are of good quality, that the drugs are accurately labeled and packaged, and that the drugs are safely transported to customers.
APM offers the following supply chain management (SCM) tools:
Buying management

Supplier contact details
Following the paper trail (Audits)
Cost management of imported goods
Approval for expenditures
Workbench of the buyer
The valuation of the complex.
The art of managing inventory

Inventory Data Insights
Stocks Queries Details
Inventory Consumptions Analysis
Stocks Count Management
Auto Inventory Data Collection
Sales and Marketing Integration Management

Sales processes Tracking
Transactions Data Auto Fetching
Sales & Purchase Invoicing
Complete Logistic Tracking
Acu Process Manufacturing (APM) supply chain management software can help you stay on good terms with vendors, suppliers, and distributors—and help your company avoid the scrutiny of regulators. We provide fully customized integrations as per your business needs.
Acu Process Manufacturing (APM) has features that will allow you to monitor and comply with new and updated government guidelines.
APM will help you achieve these results.
The National Institute for Pharmaceutical Technology and Education (NIPTE) sets standards for the purity, identity, strength, and quality of medicines meant for human consumption.
It maintains control over data integrity movements:

Web-based workflows that can be validated by readers.
Audit trails are crucial at outsourcing facilities.
Accuracy demands for control data

Through the International Conference on Harmonization of Technical Requirements for Registration of Pharmaceuticals for Human Use, it monitors changes and updates made in universal generic drug standards.
TO GOVT. IMPLEMENT REGULATIONS IN YOUR MANUFACTURING PROCESS. SCHEDULE A CALL NOW
APM is the better choice for quality assurance.
Acu Process Manufacturing (APM) monitors the entire supply chain management process; this includes monitoring the time it takes to transport raw materials from vendors to a company and then finished products from the company to end customers. By tracking all of the necessary processes, APM ensures accurate quality assurance and enables companies in the pharmaceutical industry to:
Batch numbers should be tracked and recorded.
Management of sub-batch number
The tracking of serial numbers
Product condition levels (inspected, accepted, rejected)
Expiration and disposal date management of medications
Inspection management
Traceability Management within the supply chain
Is your productions quality up to the standard? Implement Quality Tracking Feature – Call Us
APM streamlines batch and lot tracking.
Acu Process Manufacturing (APM) and Tyana Acu Process manufacturing allots decision-makers a 360-degree view of the company by monitoring business-critical functions and providing a full perspective to stakeholders, including frontline executives, C-suite executives, vendors, suppliers, distributors, customers, and more. These capabilities ensure forward and backward lot traceability and proper labeling for multiple batch creation.
It records any transaction or activity that takes place at a business, creates an audit trail of events that occurred, and stores them in a database. The data can be accessed by authorized stakeholders only.
Acu Process Manufacturing (APM) is designed to help users track allergens through their supply chain.
Acu Process Manufacturing (APM) allows customers to seamlessly update their ingredient management processes, as well as easily make recall notifications for products that are out of compliance with FSMA requirements.
Acu Process Manufacturing (APM) automates quality control processing
Acu Process Manufacturing (APM) monitors and tracks key business processes to ensure that they are operating efficiently and accommodates special circumstances that may cause a deviation from the norm. For example, if an operation has deviated from an expected tolerance of two percent, Acu Process Manufacturing (APM) will automatically calculate what the expected result should be. It will also note any deviation in manufacturing activity based on user-defined practices.
Acu Process Manufacturing (APM) Helps with Production Flexibility
The pharmaceutical industry is distinguished from other manufacturing industries by the number and variety of prescription drugs that companies like Pfizer create to fit customer needs.
For example, the prescription medication Paracetamol, which is used to treat fever and pain, comes in capsule, liquid suspension, intramuscular, effervescent, tablet, and intravenous forms. It may also be packaged in large containers or small sealed bottles.
Acu Process Manufacturing (APM) gives companies a formula-based approach to managing packaging variations. It links the packaging material with the product specifications so that it's easy to produce different products that are similarly packaged, and it tracks intermediates before they are distributed into smaller units.
Acu Process Manufacturing (APM) provides a highly configurable cost model.
Pharmaceutical manufacturing companies have found it difficult to keep track of operational and material costs. Without accurate data, pharmaceutical companies experience longer decision-making processes and find it more challenging to set pricing strategies.
Acu Process Manufacturing (APM), on the other hand, uses multiple valuation methods to both capture and account for expenses related to work in progress, overheads, labor and ingredients. These methods determine profitability for manufactured products.
The waste generated by pharmaceutical manufacturing is minimized by capturing it for use as material for later products.
Have a look at CONFIGURED COST MODELS samples through our ERPs. Join a DEMO CALL
Acu Process Manufacturing (APM) utilizes multiple units of measure.
The Acu Process Manufacturing (APM) solution enables pharmaceutical businesses to buy materials in one unit of measure, store them in warehouses in another, convert them into finished products in one more, and finally sell them in another. This is possible only through Acu Process Manufacturing (APM) 's ability to select the appropriate weighing system and convert values instantly.
APM takes product variation into account so that measurements can be consistent across your entire manufacturing schema.
Acu Process Manufacturing (APM) 's robust process manufacturing foundation and its ability to manage the degree of variability of products and manufacturing processes make it the perfect choice for a pharmaceutical manufacturing company. APM can lower your company's product manufacturing costs, improve scalability, provide better customer service, and customize itself according to the situation at hand.
Tayan Solutions offers world-class ERP and manufacturing software, such as On-Cloud ERP, that will allow you to enhance your business's fundamentals and build a truly customer-centric organization.
You've heard about ERP solutions and may be wondering if one is right for your business. Tayana Solutions can help put your mind at ease. Reach out to us today for a free consultation and investment analysis to see how a Cloud-based ERP solution could bring greater efficiency to your business and help you achieve your goals.
Contact us for consultation – Free Booking
Reach on call +1-678-910-2774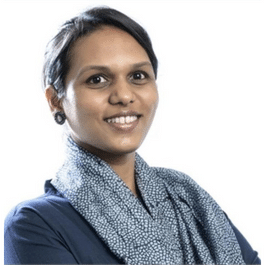 Sangeetha brings 20 years of experience in Information Technology which includes Solution architecting, building micro services, research, and evaluation of business applications, integrating apps.