Field service management has undergone a revolutionary change with the emergence of high-quality FSM software. Data generated in the organization's one angle will automatically update all over the place through the FSM software. Furthermore, it can be accessed via mobile or desktop devices. Moreover, managing multiple data is possible with the Cloud-based FSM like Acumatica. Thus, it increases the business's productivity and response time by removing the gap of the knowledge chain within the organization.
Five trends that polish the future field service market
The field service management is beginning to become definite with the new trends that are given below.
Automation:
Technology is the key chunk for the companies to concern. In the forthcoming years, around a few years, about 70% of companies will invest in automation, and they intend to increase it. Furthermore, automation minimizes the possibility of errors and boosts efficiency and productivity.
Mobility Resolutions:
When comes to mobility solution it attains more attention because of its greater benefits. It helps in the way of making better communication between the customers and the clients. In the USA, it is a rapidly growing segment.
Training and Techniques:
Freshers get ready for customer service and interaction through adopting the new training and management method.
Customer Centricity:
Specialists believe that the customer experience will overwhelm the product and the price as a crucial brand differentiator.
Cloud Technology:
Cloud FSM software like Acumatica is witnessing more attention as it requires no hardware on your buildings. Furthermore, it is more convenient for the users in terms of cost. Moreover, no maintenance and deployment costs possess with this cloud technology. Today around 30% CAGR is acquired for this segment, and it will turn into 70% in 2025.
Motives behind choosing cloud ERP for Field service
Visibility:
Cloud ERP helps operators control the tools easily via smartphones, as well tablets, laptops, and any other mobile device. Easy to install this mobile app exists in the recent cloud software accessible through a browser. Furthermore, the field engineers can associate with your hosted database, project data, and equipment and delivery location from anywhere and anytime.   
Initiate High revenue:  
The field service operation significant factor is ROI outcomes. When a customer acquires amazing service from the FSM software, it will impact your sales. Your sales will increase thereby increasing the profit. Consumers demand convenience when it comes to services, and response time also plays a significant role in reaching a competitive edge. Therefore, your field technician's and managers' performance can turn out to be massive with the latest technology in the cloud without being hindered by legacy tools.   
Customer activities – Real-time view
The field service processes integrate with the back office to bring about a real-time view of your customer activities. Thus, this helps your business to outperform.
No additional cost for progressive steps:
Cloud ERP offers the best operational flexibility, unlike the traditional on-premise distributions. Thus, eliminating the limits of physical legacy systems which provides better scaling at your choice without costs.
Furthermore, SaaS solutions provide better process automation with real-time connectivity, allowing in-house and developers to work on your system's background. Thus, without extra efforts for users, routine upgrades can be seen. The custom development is made without slowing down the system on your workers in the field. Therefore, as a result, it is found that the technology does not disturb the field process and no compromise over contracts.
Wrapping Up
The field service management industry is thriving with the help of feature enriched FSM software. Therefore, you want to find the best FSM software for your business that goes mobile. Acumatica is the renowned cloud ERP provider for your field service business. Thus, if you wish to run a better revenue-generating field service business through customer satisfaction, drop a line at Tayana Solutions, and our experts will reach you with effective strategies for Field service management software.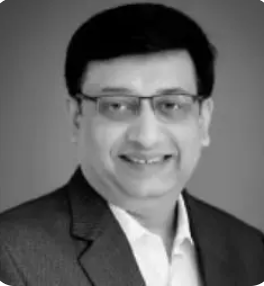 Vijay comes with a vast experience in ERP and enterprise solutions space with about 20 years of experience in various packaged application like Acumatica, SAP, Orion, Salesforce.com, SugarCRM and, SalesLogix.